When you open the Sun Moon Expert application, you will see the following screen.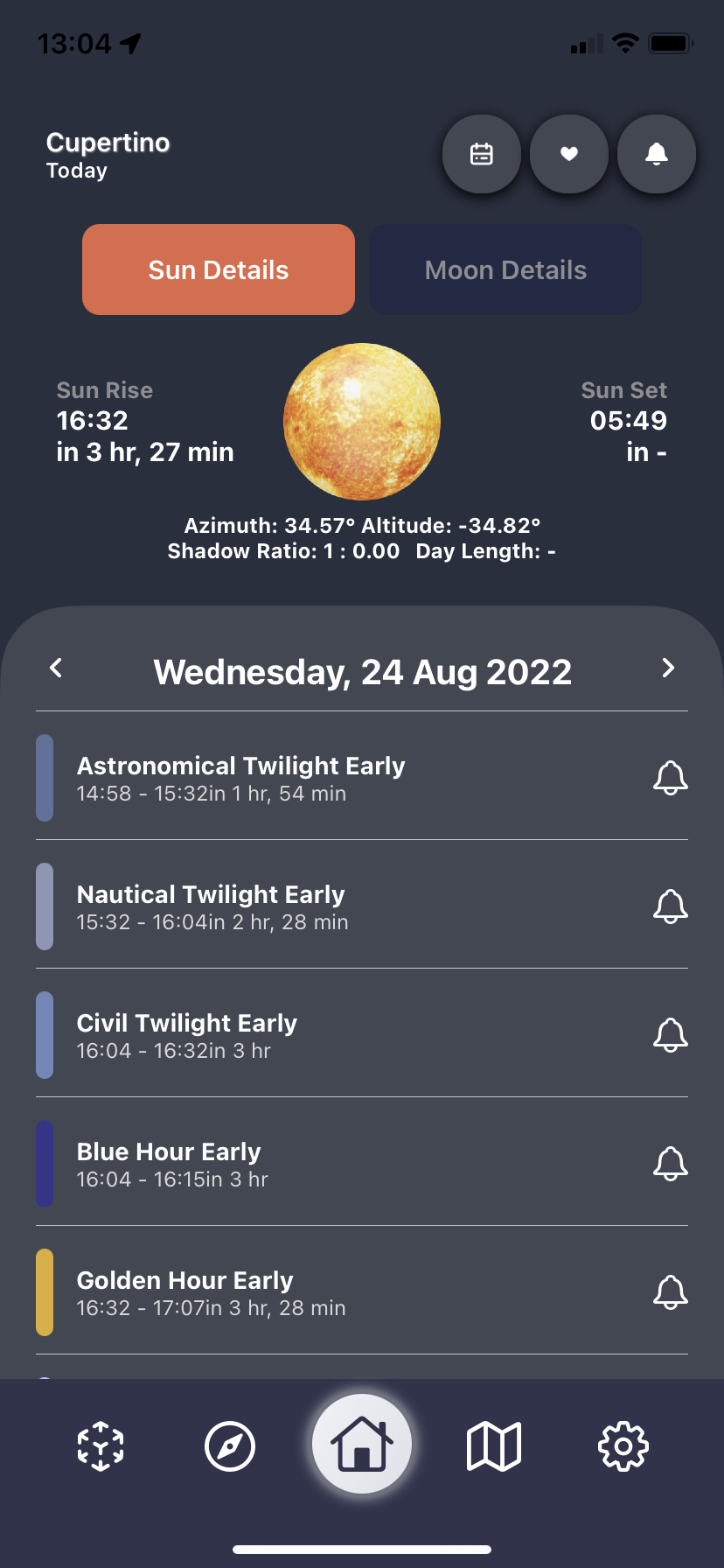 On this screen, location and date information is available in the upper left corner. To change the location, you can click here and set a new location via the map that will open.
When the application is first opened, it displays data about the Sun along with your current location and current date. By clicking the Sun Details and Moon Details buttons, you can switch between the menus where Sun and Moon data are displayed.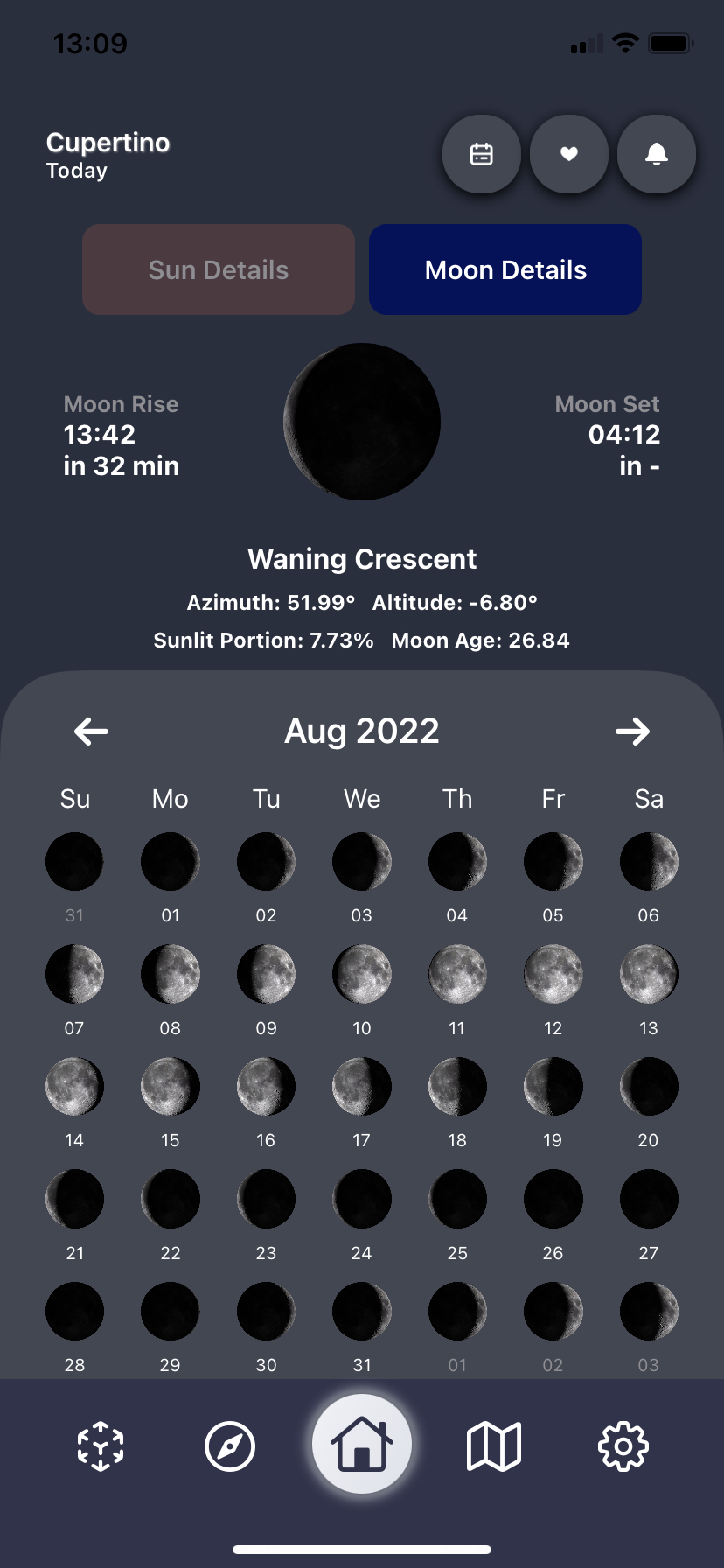 You can switch between AR (Augmented Reality) View, Compass View, Home, Map View and Settings screens via the menu at the bottom. If you switch to a menu other than this Home menu, the active menu will be displayed in orange.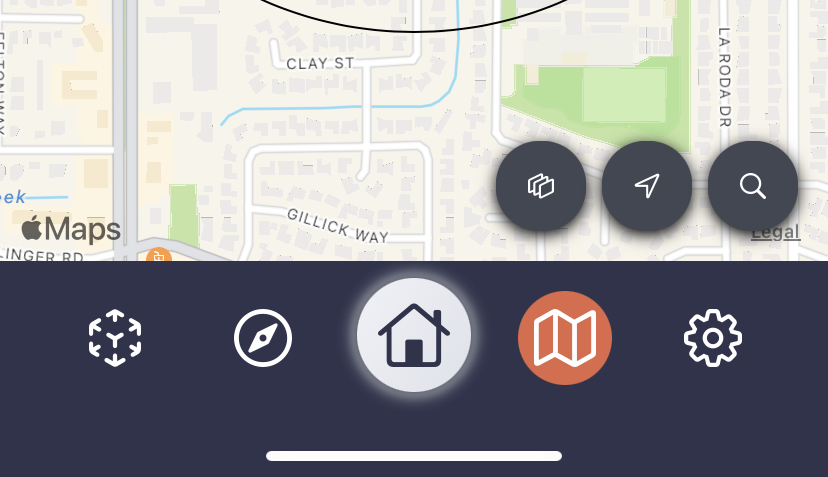 In the upper right corner, there is the Calendar icon, which allows you to change the date, the Favorite List icon, which allows you to quickly access the locations you have added to your Favorite list, and the Notification icon, where you can access the Event List menu, which shows the events you have added reminders.