You can add your favorite locations within the application and use them again later. Moreover, you can enter your notes about that location while adding.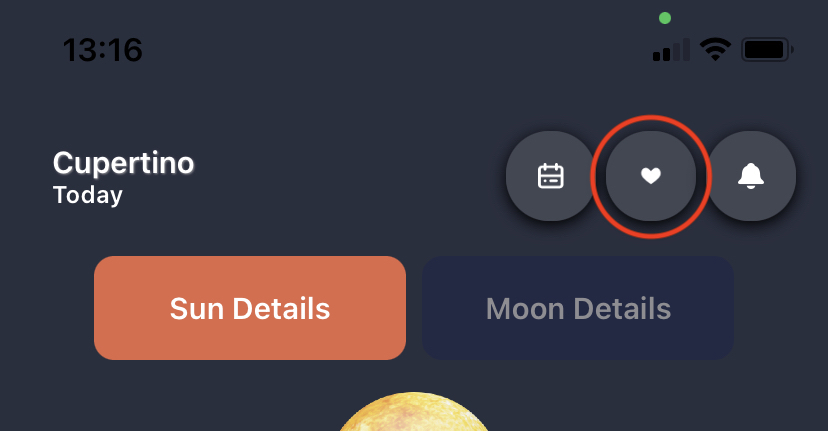 To do this, simply tap the Favorite icon in the upper right corner. When you tap on the icon, a Favorite List will open as follows.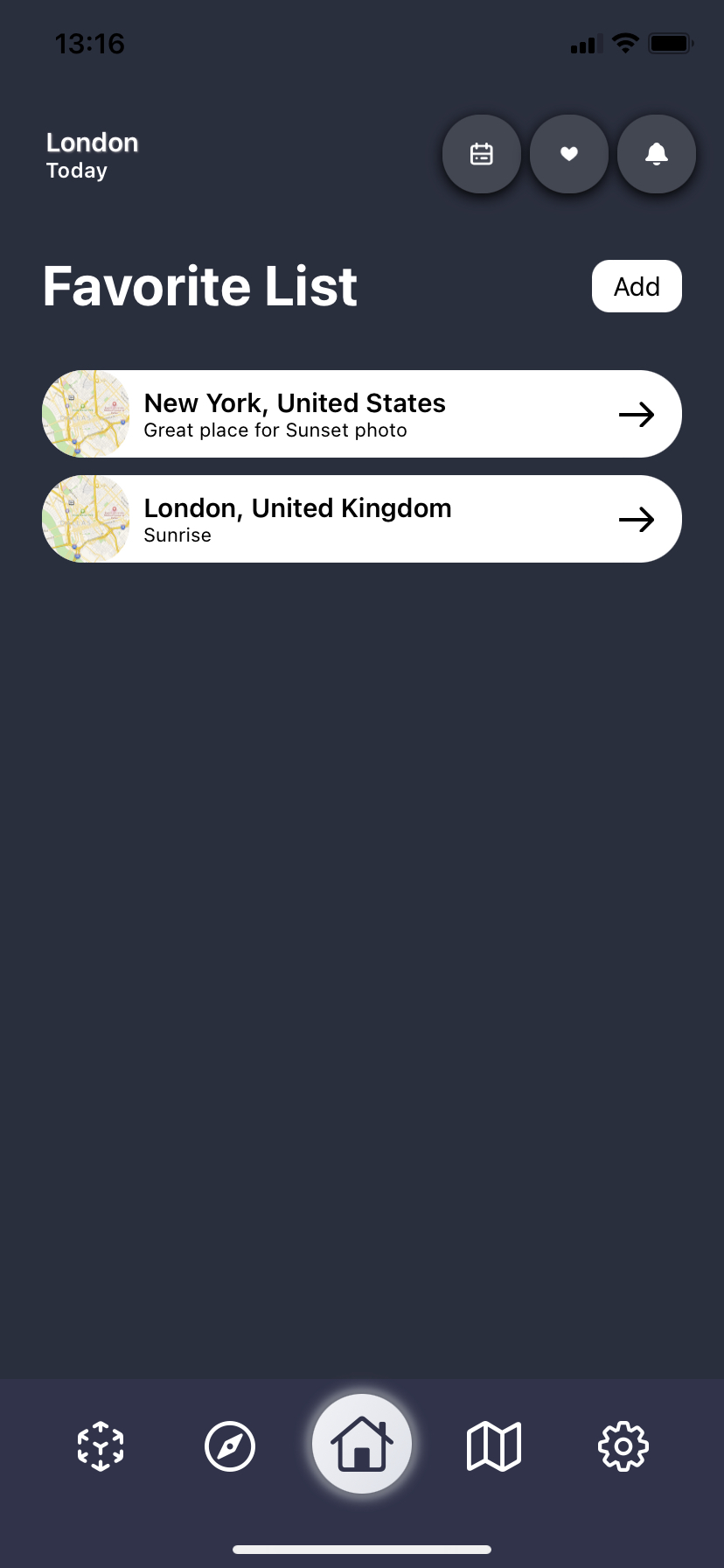 On this screen, you can see your favorite locations that you have saved before, and you can update the current location with your favorite location by tapping them. You can use the Add button in the upper right corner to add a new favorite location.
When you click the Add button, a screen like the one below will appear. On this screen, you can also enter your reminder notes about the relevant location.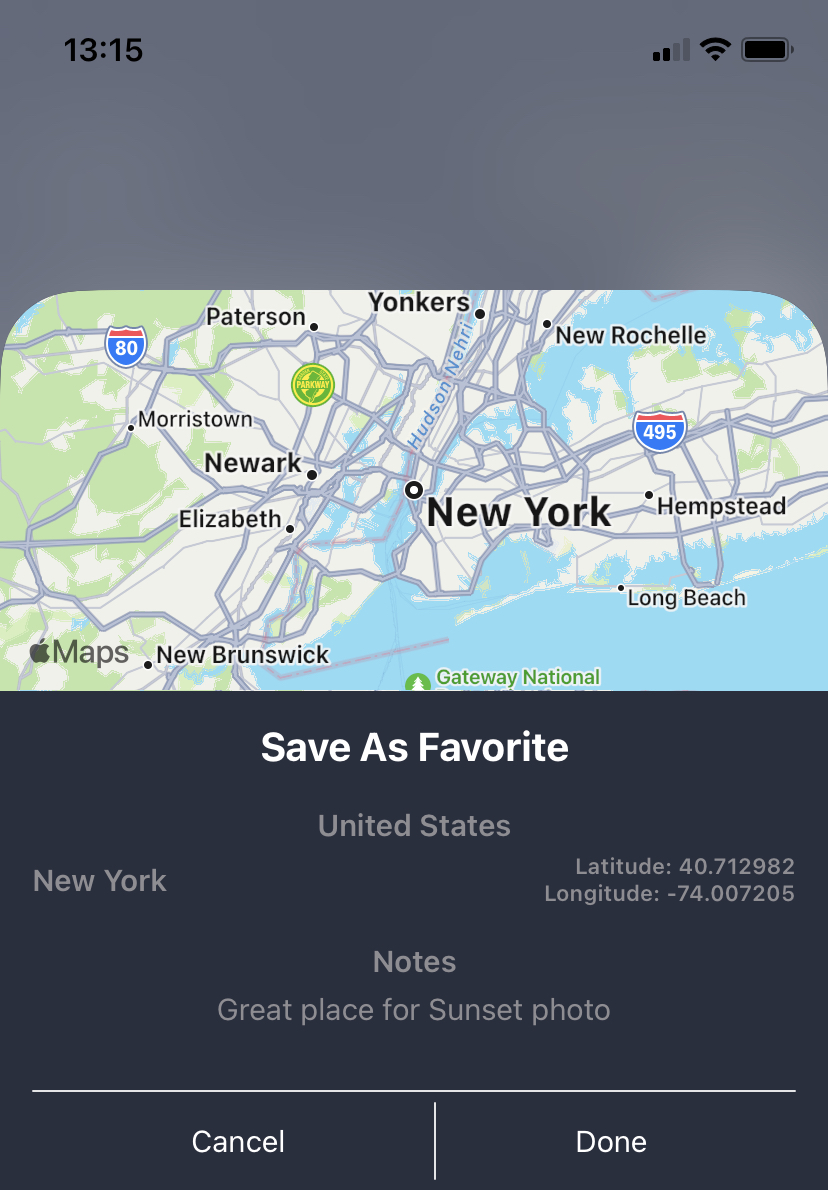 In order to delete one of the previously saved favorite locations, just swipe the relevant line to the left and click the Delete button.