MIOPS Smart+ has the capability of updating its firmware without needing any cable connection to a computer. You can use the mobile app to check for new firmware version and then update the device with a single click.
When you connect your device through MIOPS MOBILE app, it automatically checks your device's firmware version and prompts a pop-up message if a new firmware is available.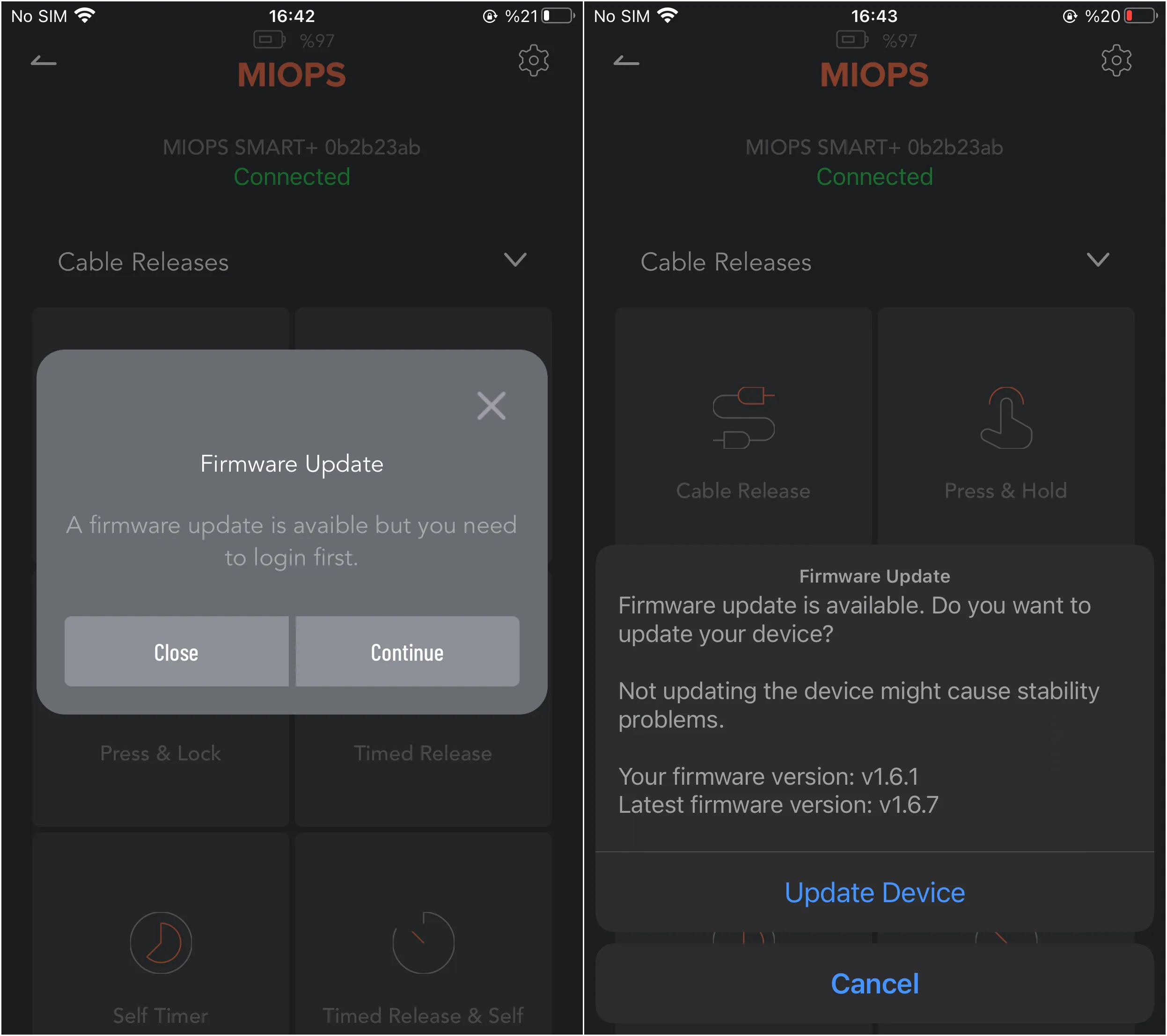 When you click "Update" button, your device will enter to UPGRADE mode and you will see blank screen on its LCD.


Note: If your device doesn't enter to UPGRADE mode automatically then you can do it manually. In order to put your device to upgrade mode, you should turn your device off, then turn it back on while holding down the UP button.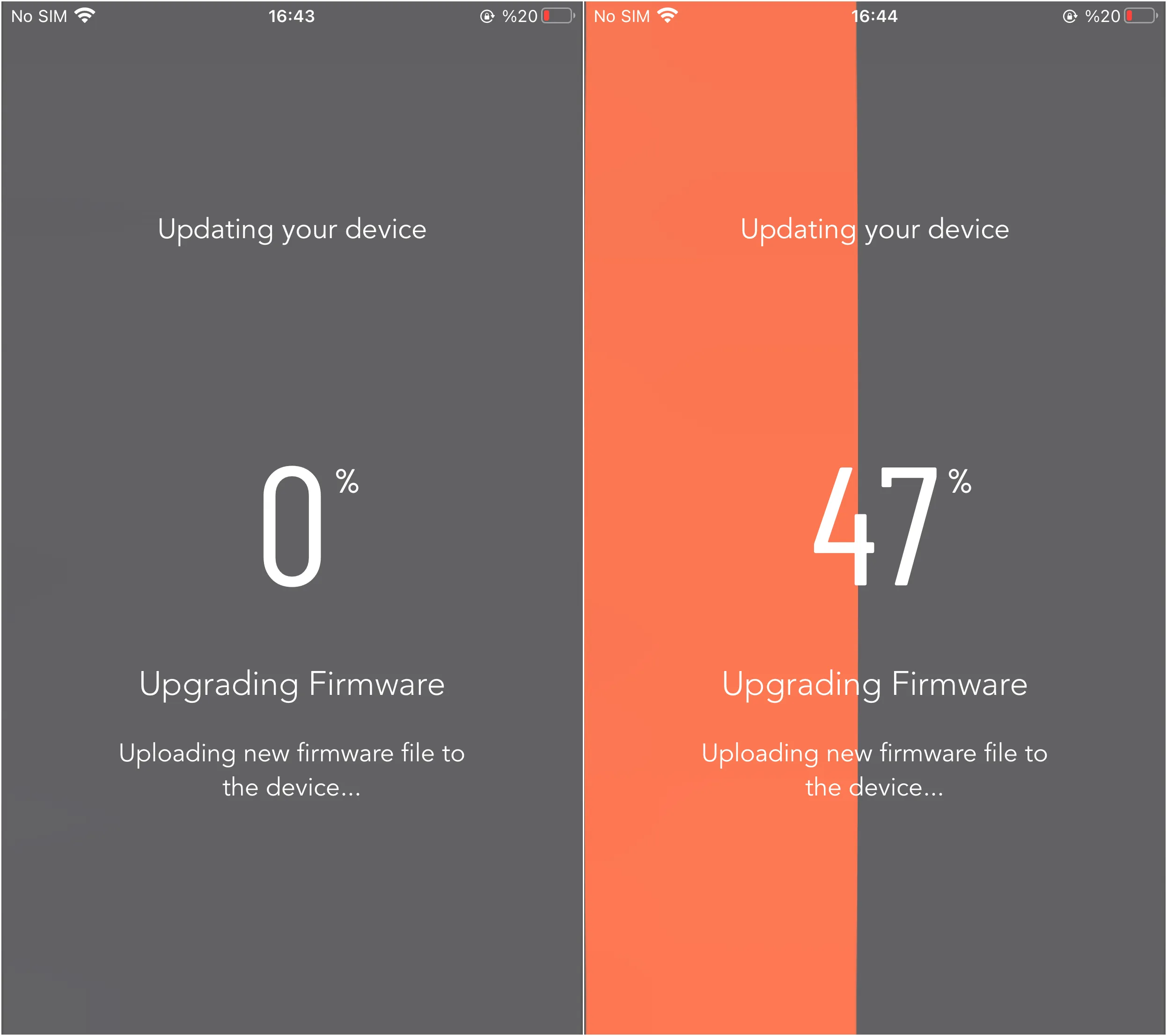 You can also use "Check Firmware Update" option in the Settings menu to check manually if there is a new firmware available.