After opening the MIOPS Mobile app, it will search for available MIOPS products. If you powered on your MIOPS Splash, you will see it on the app screen as below.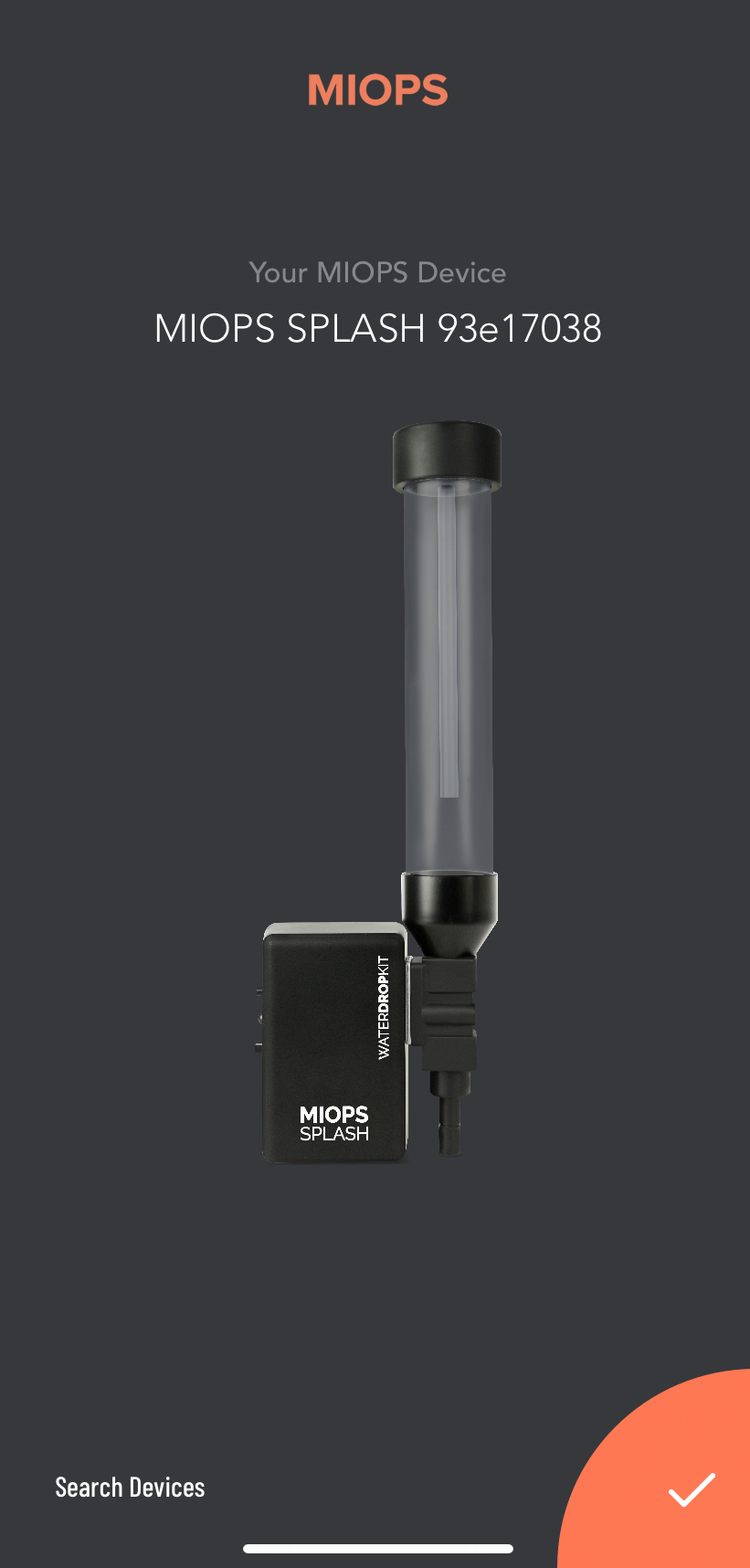 Just touch the orange button at the right bottom corner to complete the pairing. Once pairing is completed, MIOPS Splash setup screen will appear on the screen.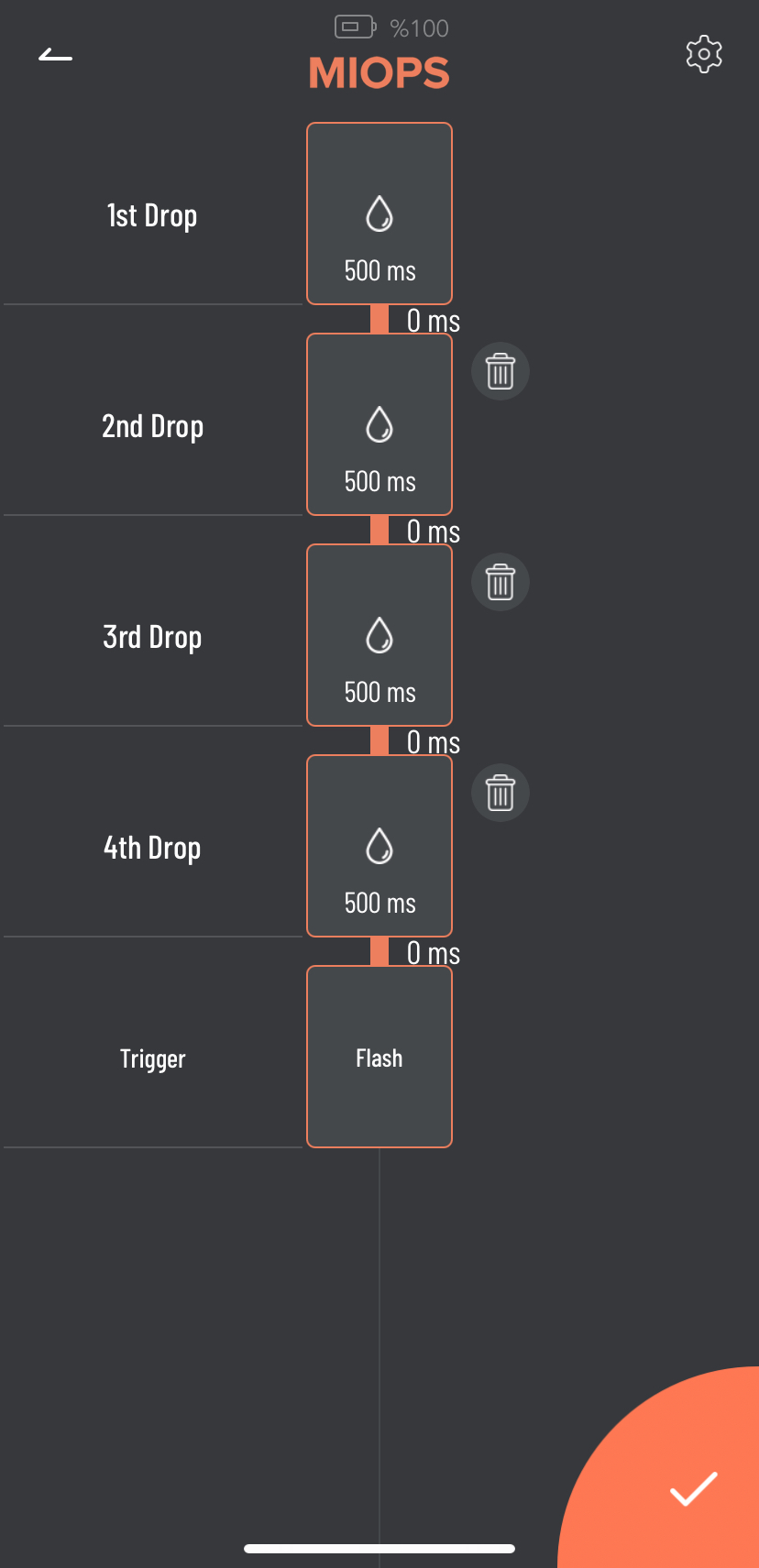 Warning: Please make sure that your Bluetooth is turned ON in the connection preferences of your smartphone or tablet. Please also enable Google Location permission for Android operating system (Android needs this permission for Bluetooth devices and Miops Mobile doesn't use any location data).