My Splash is leaking, what can I do?
If the leakage comes from the transparent tube, it may not fit the place well. Please disassemble the transparent tube.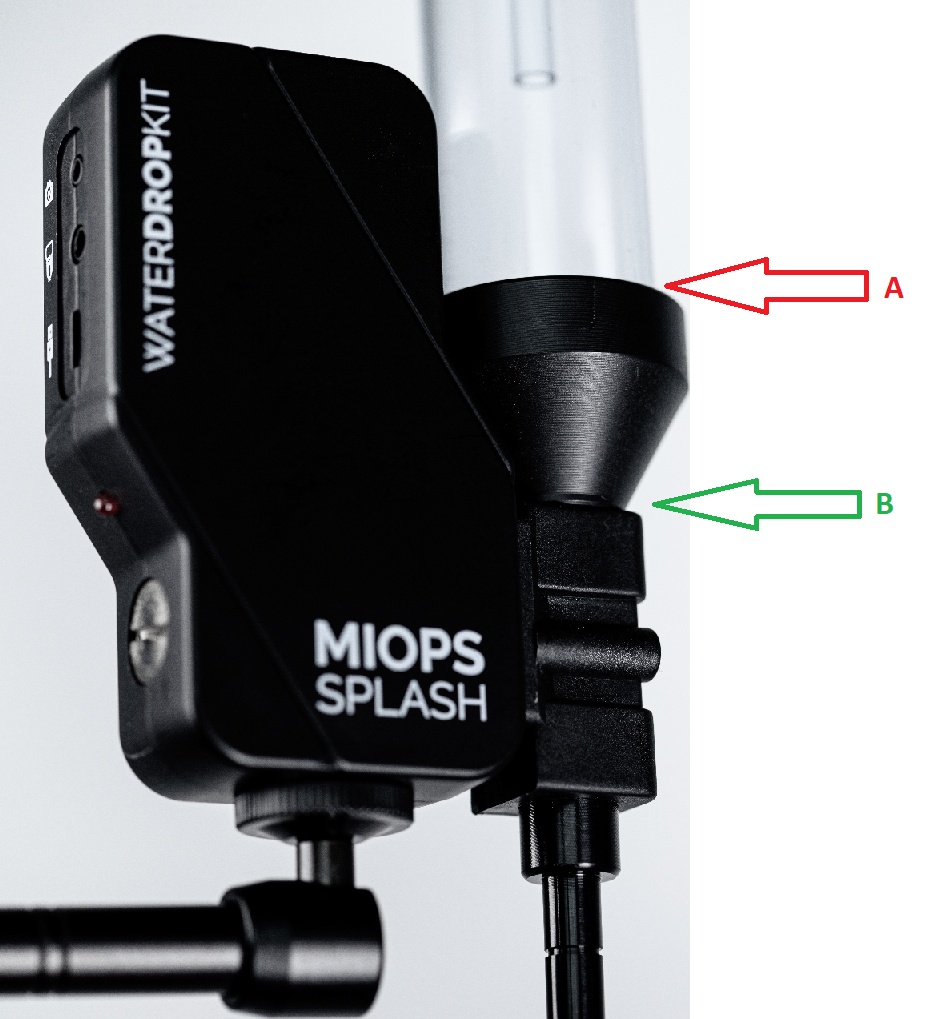 Splash doesn't trigger my camera. What can I do?
If you cannot trigger your camera using your Splash, please check the following items.
If you have purchased a camera connection cable, please connect your Splash to your camera and set the last parameter (Trigger) on the app to Camera. In this case, the Splash will trigger your camera after dropping water.
Set your lens to Manual Focus
Set your camera to MF instead of AF
Visit the Setting section in the app and try longer Pulse Length values
I can see the MIOPS Splash in available Bluetooth devices in my phone but MIOPS Mobile app cannot find the device. What can I do?
Actually if smartphone sees Miops in available Bluetooth devices, Miops Mobile app should find it also. Sometimes, location permission prevent this so please check if Google Location services are enabled.