Warning: Please make sure that your Bluetooth is turned ON in the connection preferences of your smartphone or tablet.
When you open the MIOPS MOBILE application, it will search for nearby devices and list the accessible ones on the screen. You can access the device by selecting the device you want to connect and clicking the "Connect" button (Orange Tick at the right bottom). In case your device is not shown in the list, make sure that your MIOPS FLEX is turned ON.
(If you have an Android phone, location permission may prevent to find the device so please check if Google Location services are enabled).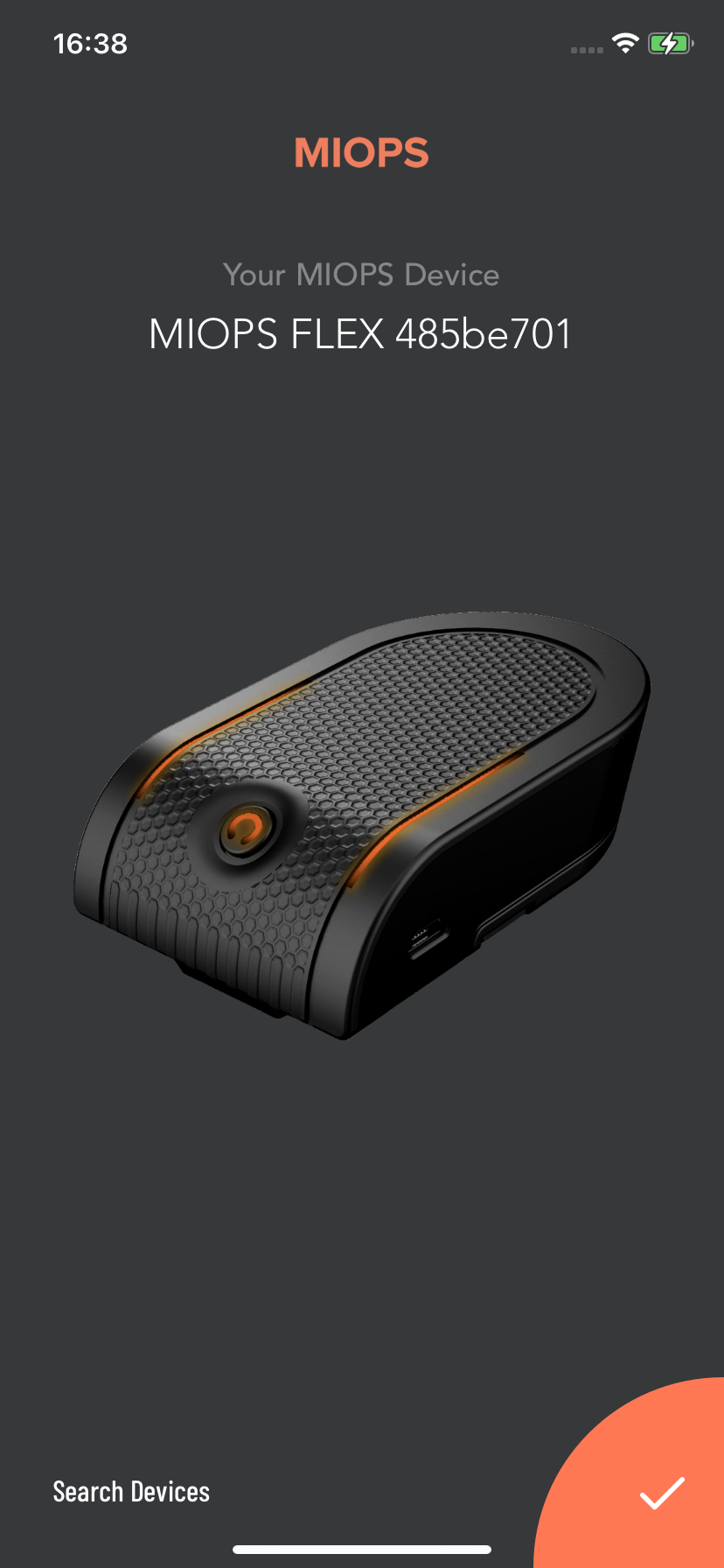 After pressing the Connect button, your Flex device will start to boot. This process will take about 20 seconds. During this process, the Flex power button will be lit in yellow. After the boot process is complete, the power button will turn blue (if Miops Mobile app is open, the power button will turn green).
Power Button Led Status:
Red: Device in Update state, please update device using mobile app.
Yellow: Device is preparing.
Blue: Device is ready, waiting for mobile app connection.
Green Blink: Device is ready and mobile app connected.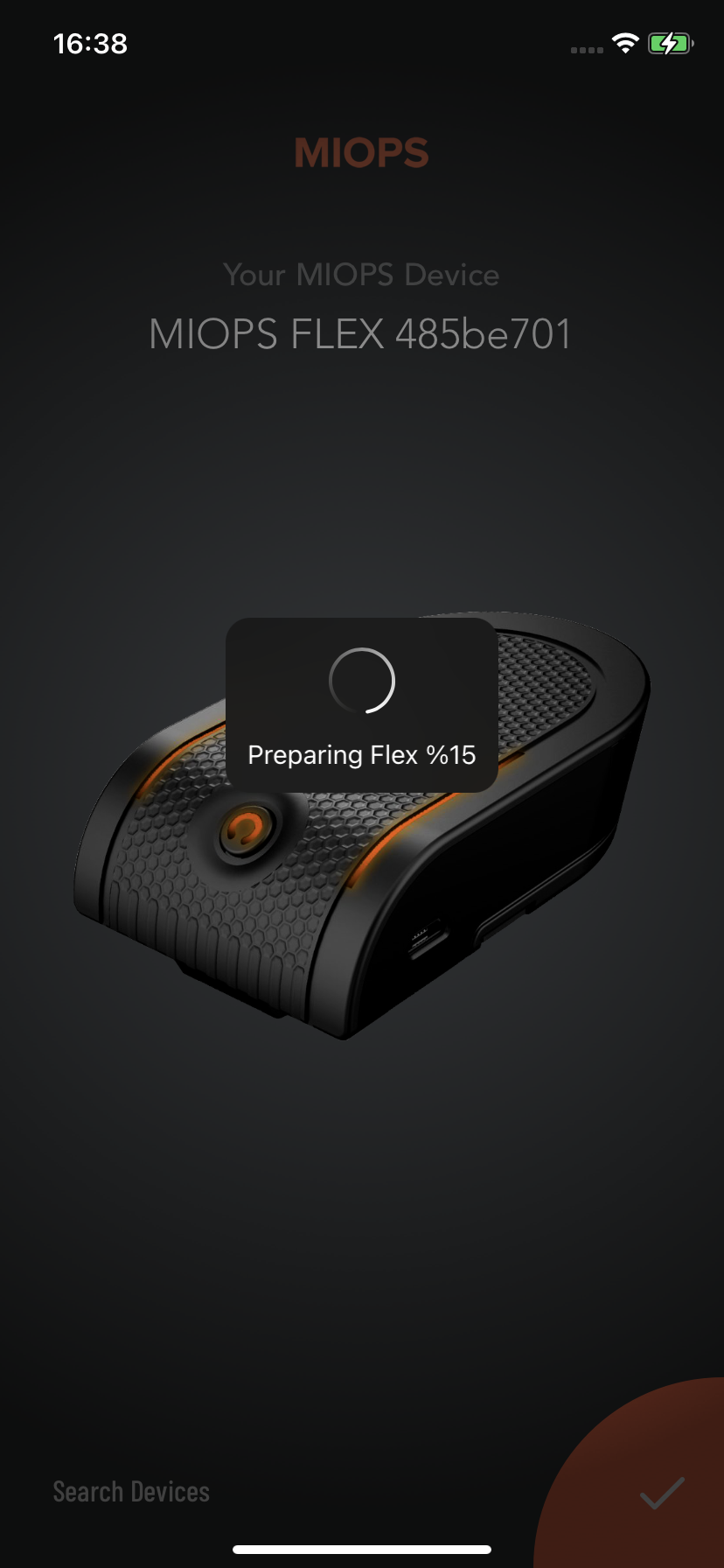 After the boot process is completed and the device is ready, you will see a warning like the one below on the Miops Mobile app screen. Please click the Join button to establish a connection to the device.
When you accept to join to Wi-Fi network of your FLEX, it will list all available modes in the menu.
If you have issues to join to Wi-Fi network, you can visit the Wi-Fi menu of your smartphone or tablet and join to FLEX's Wi-Fi network manually.

Wifi name: flex_xxxyyzzz
Wifi password: miopsflex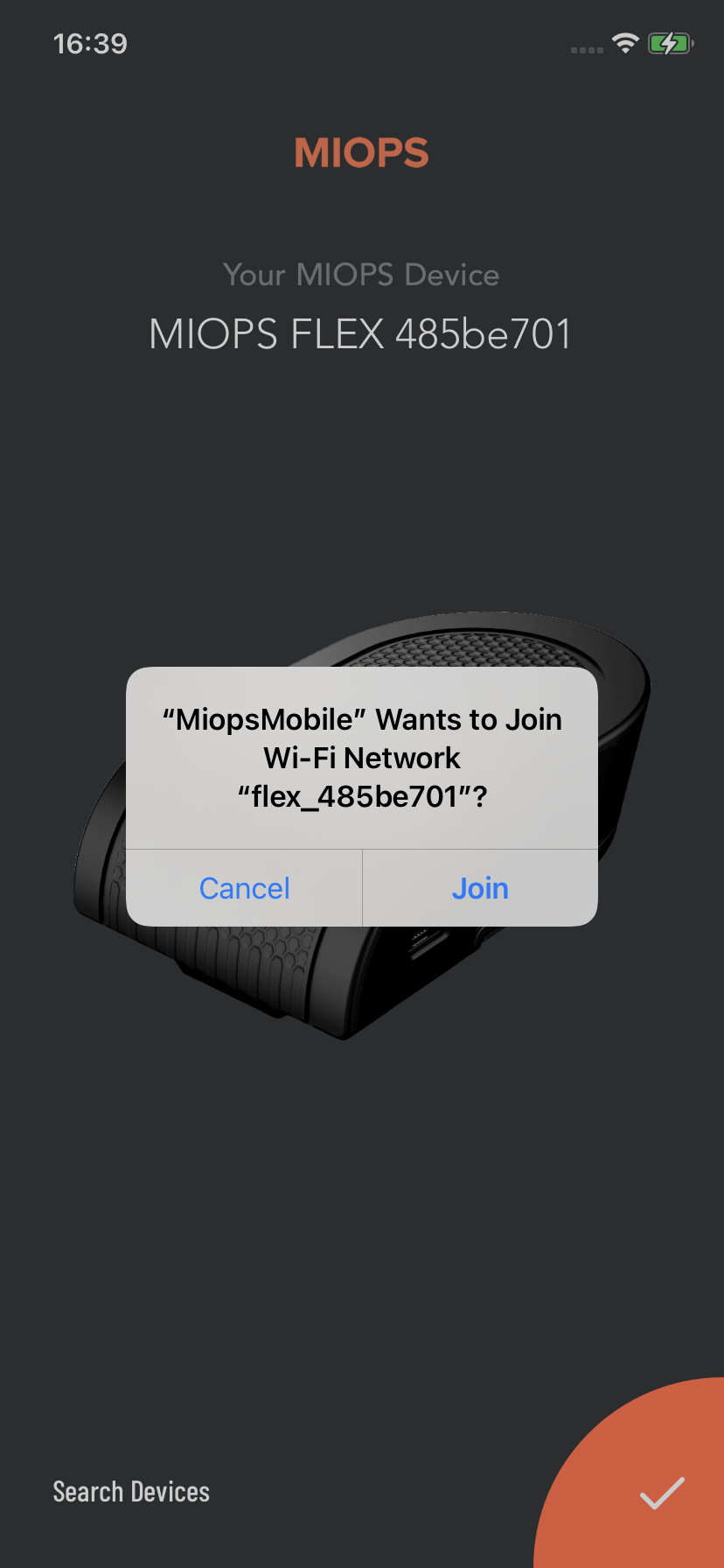 You can use MIOPS MOBILE app menu to navigate between modes.