When you successfully connected to your Flex, the main menu of Miops Mobile app will be displayed as below.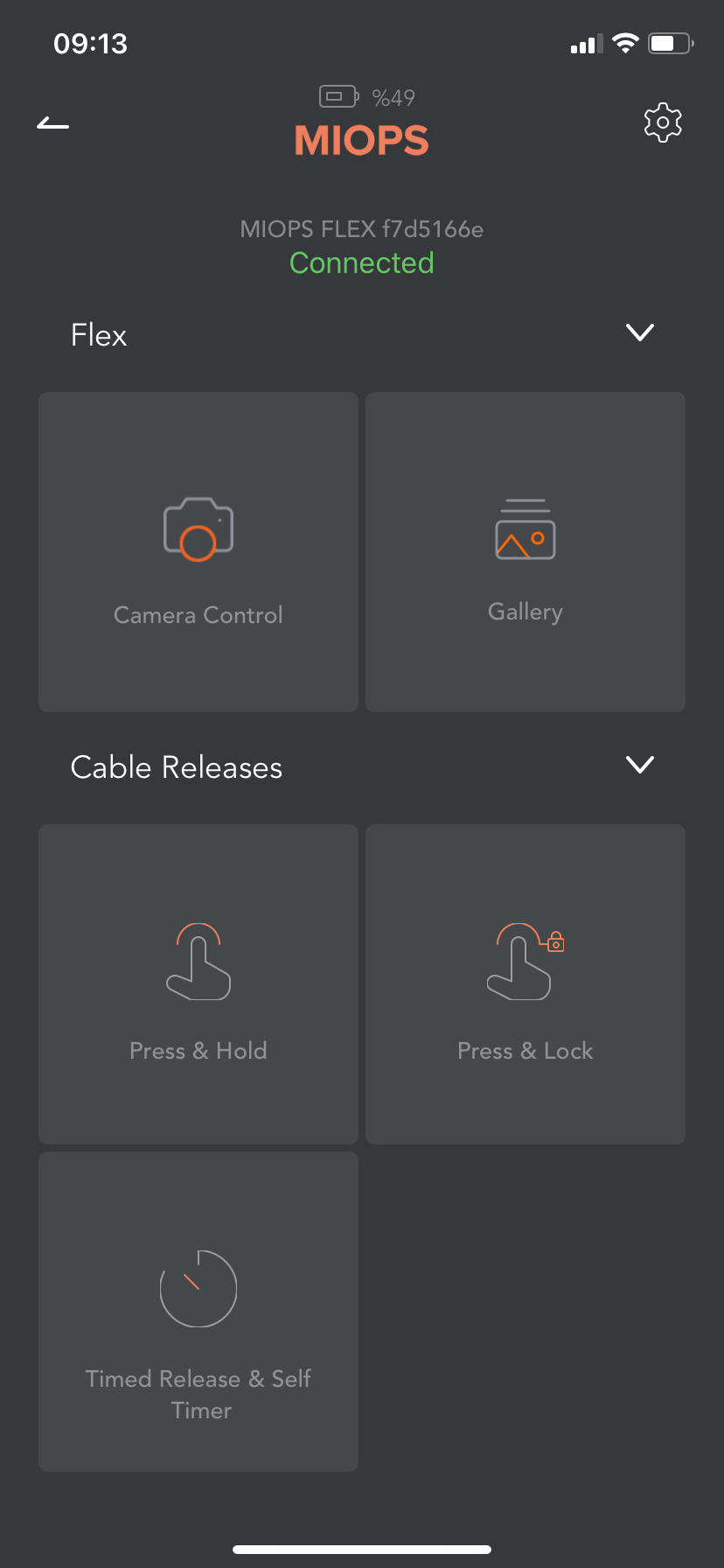 The top part of app screen contains your Flex name, Connection status, Battery Status of Flex, Settings and Back icons.

You will see the modes of Flex in main menu. Please find the list of these modes below (If you don't see any modes of given below in your app, please check supported functions list of your camera).
Flex Modes:
- Camera Control
- Gallery

Cable Release Modes:
- Press & Hold
- Press & Lock
- Timed Release & Self Timer

Timelapse Modes:
- Timelapse
- Stormlapse
- Roadlapse
- HDR Timelapse
- Timewarper
- Holy Grail
- HDR

Device Sensor Modes:
- Lightning
- Sound
- Laser
Calculators:
- Neutral Density
- Solar Calculator


Settings (

) Screen Contents:
- Device name
- Pulse Length
- Shutter Lag
- PIN
- HDR/Motion/Laser Frame Interval
- GPS Tagging
- Led State
- Preview FPS
- Delete Backup Files
- Liveview Quality
- Reset All Settings
- Wifi Setup
- Enable Logger
- Language
- Distance Unit