When you enter Camera Control mode in Miops Mobile app, you will see the following screen.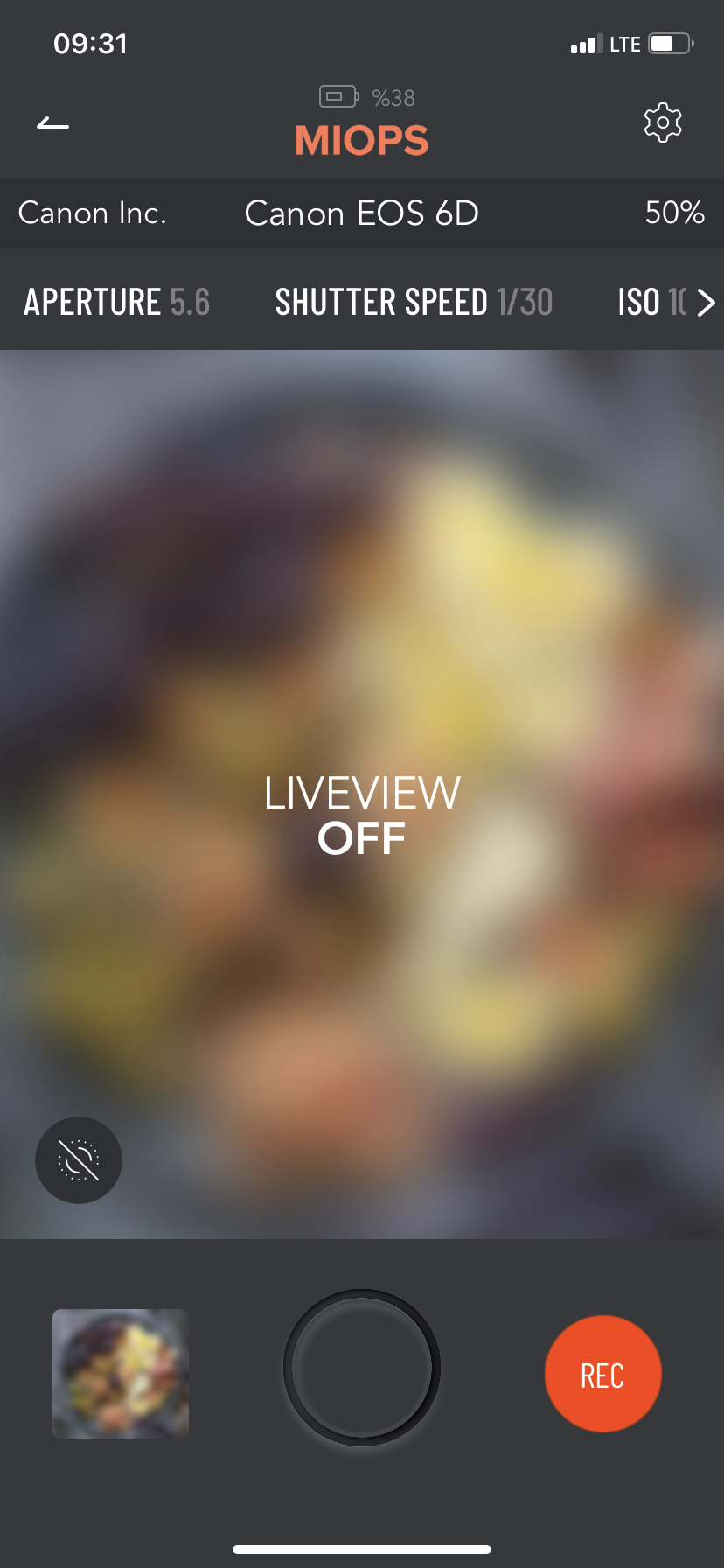 The top part of this screen contains Camera Brand, Model and Battery Status of your camera. In the following example, we use Canon 6D camera and its battery level is 50%. Our Flex has 38% battery level.
Just below this section you will see the camera parameters. The parameters that will appear here will vary according to the brand models of the cameras and which mode the camera is in. For example, while you can see the Shutter Speed parameter when your camera is in manual mode, you will see that this parameter does not exist when you put your camera in Bulb mode.

When you touch any parameter, a parameter change screen will appear at the bottom of the screen so that you can adjust this parameter. Just select the value you want and press the OK button. The relevant setting will be changed.
Just below the camera parameters, there is the Liveview screen. When you first enter the camera control screen, the Liveview screen is turned off. You can turn the Liveview screen on or off by tapping the Liveview On/Off button in the lower left corner.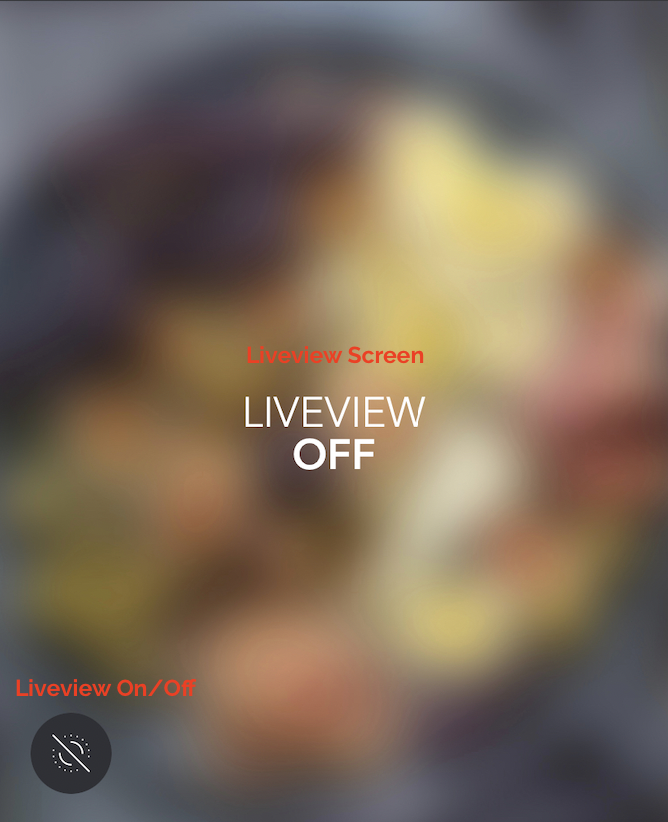 When you open the Liveview screen, you will see new icons appear next to the On/off icon on this screen. These icons are: Zoom in/Zoom Out, Virtual Frame, Rotate Screen and Histogram.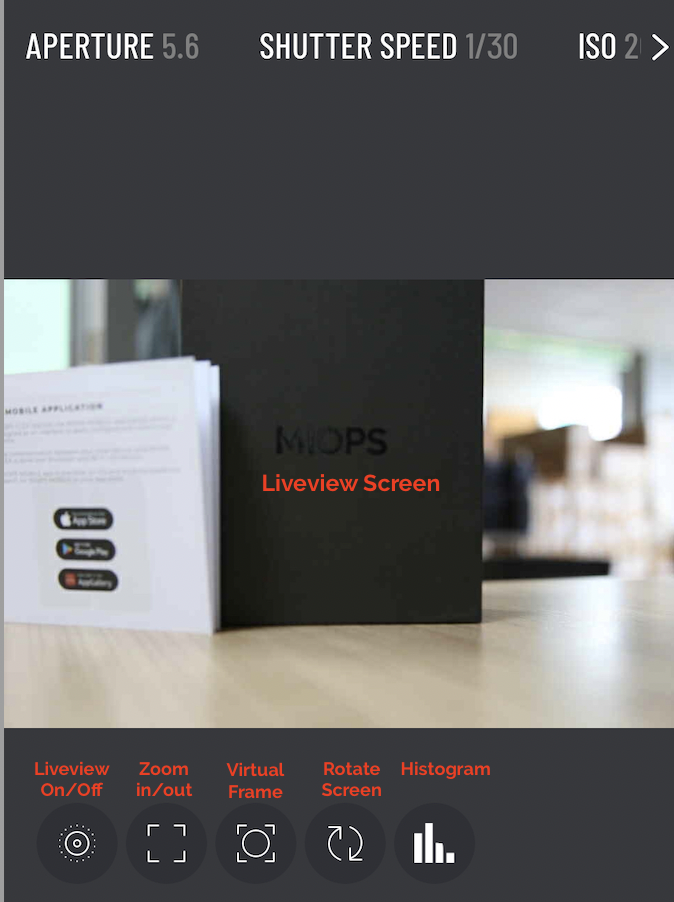 Liveview On/Off: Disable and enable Liveview screen
Zoom in/Out: Zooms in or out the Liveview screen.
Virtual Frame: Adds a virtual frame to the Liveview screen. You can see how your photograph is going to look like on a frame or a magazine cover beforehand.
Rotate Screen: Rotates the Liveview screen.
Histogram: Show the histogram of the view.
At the bottom of the camera control screen, there is the Preview icon where you can see the photos you have taken, the Capture button that will allow you to take photos, and the video mode start icon if your camera supports it.



Preview Photo: Tapping this icon will take you to the Flex gallery.
Capture Button: When you press this button, if your lens is in auto focus, your camera will try to focus first, and if it can focus, it will take a photo. If you are in manual focus, the photo will be taken immediately and the preview of the captured photo will be transferred to the application gallery (The transfer time of the photos to the gallery may vary depending on the quality and size of the photo, and the processor speed of your smartphone).
Start Video: If your camera supports it, you will also see a red REC icon on the Camera Control screen. For this button to work correctly, you must first manually switch your camera to Video mode.