This screen is designed to show the photos which you have taken your Flex device. You can check the photos located at your camera or your Flex. When you touch any photo, you can see the larger version of that photo on a new screen.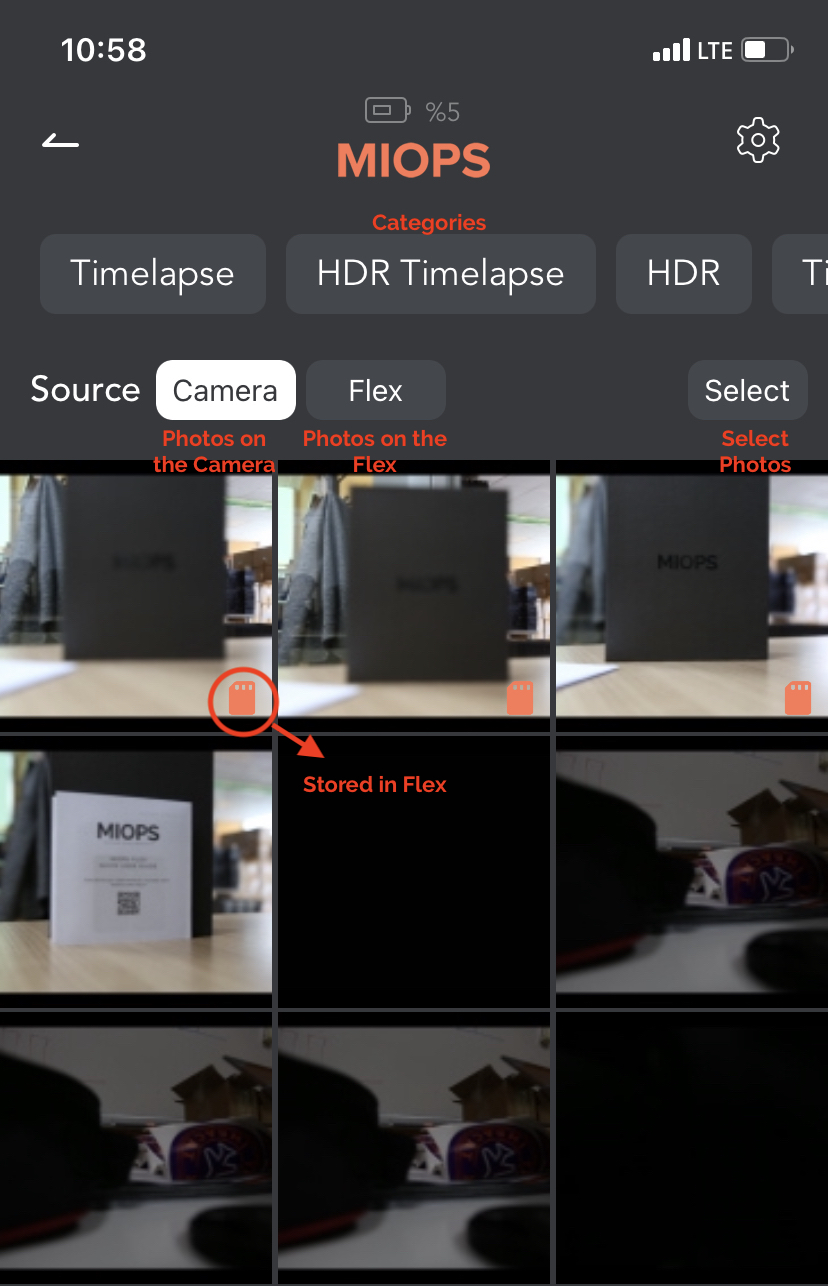 The Gallery section is also classified according to the type of photos you have taken. In this way, you can easily access the photos you have taken using any mode and perform operations on them. For example, you can access photos taken in HDR mode by clicking the HDR tab at the top.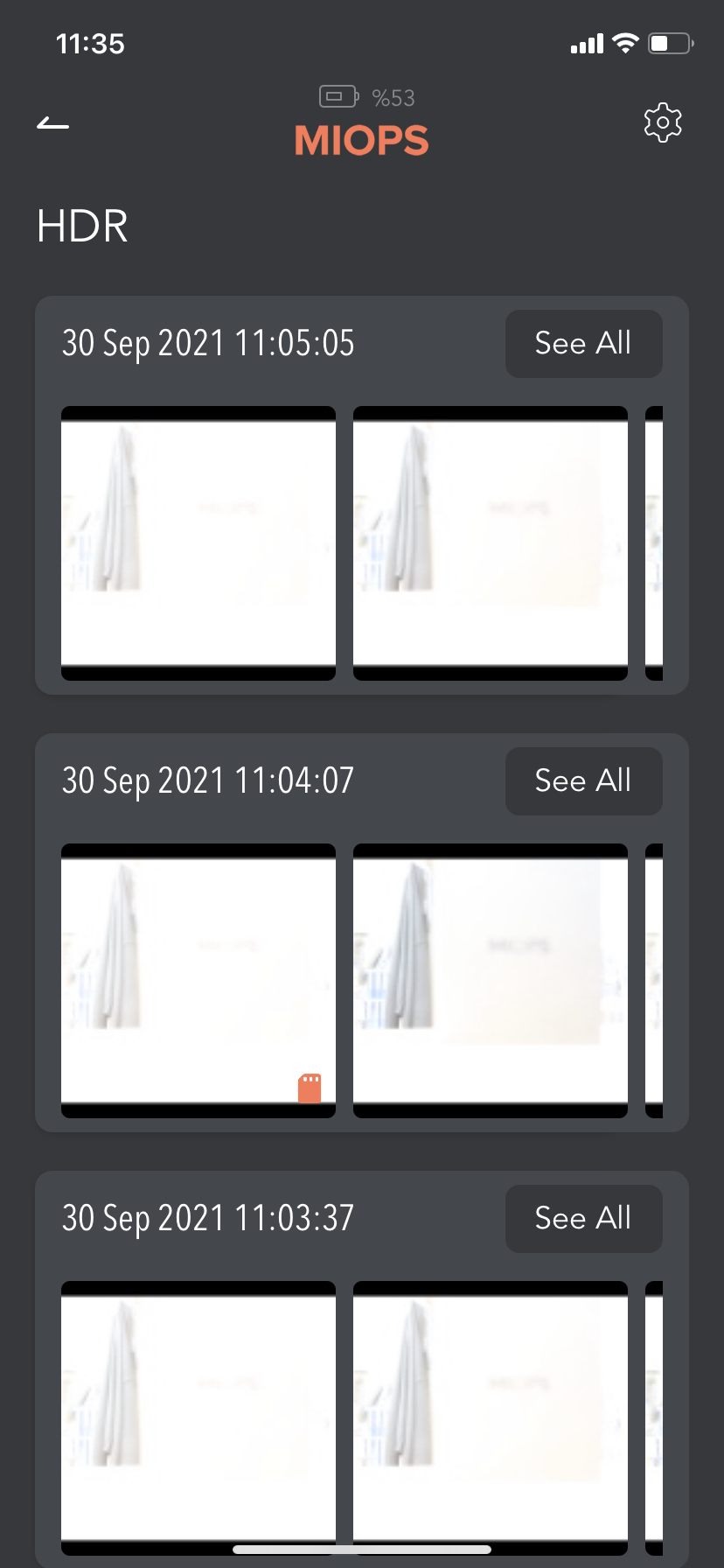 You can select one more multiple photos from this screen using Select button and apply the following operations on the photos. You will also see available space on your Flex device when you select a photo.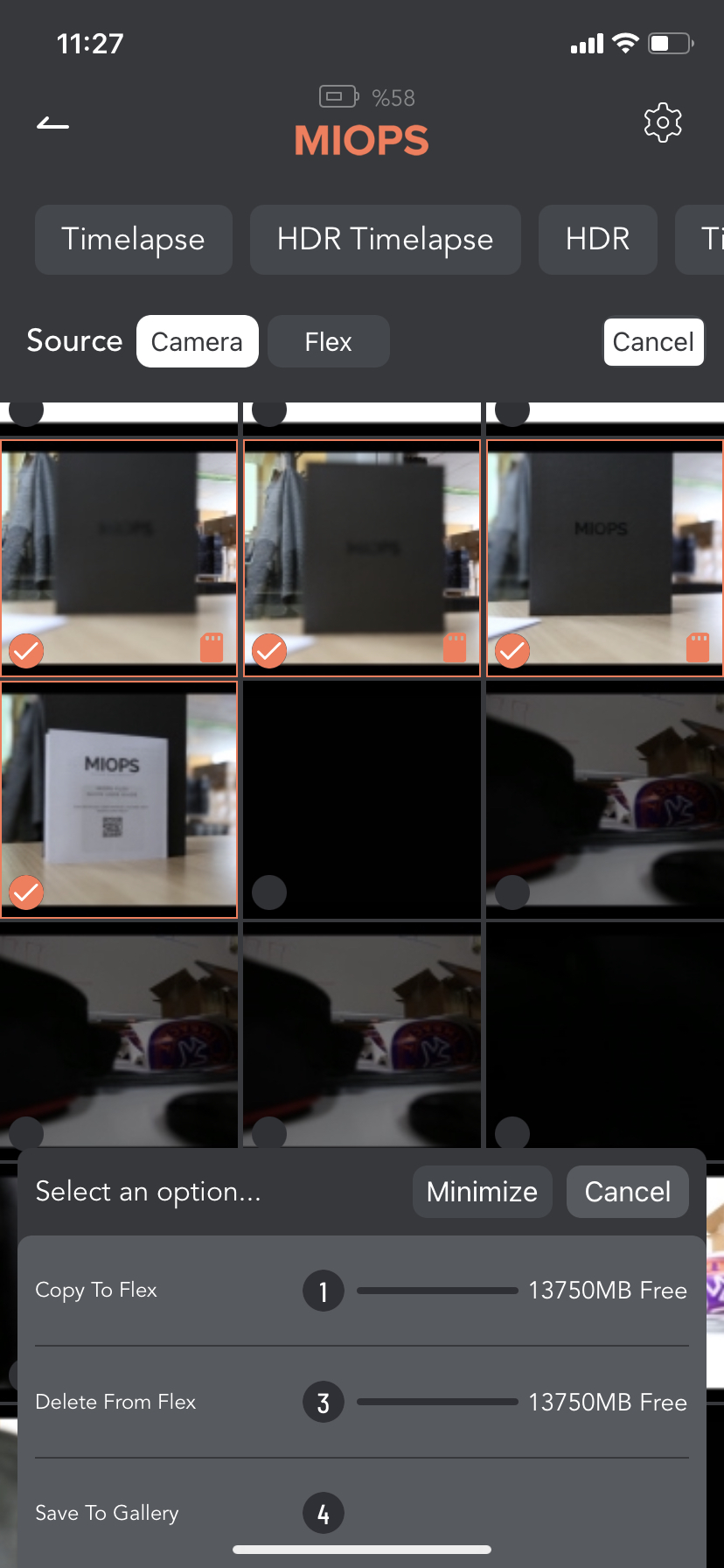 Copy to Flex: Copies selected photos from Camera to Flex memory.
Delete From Flex: Delete selected photos from Flex memory.
Save to Gallery: Copies selected photos to your smartphone gallery.
When you touch any photo in the Gallery section, a screen will be opened where you can see the larger version of that photo and perform various operations. You can see this screen and the available features in the photo given below.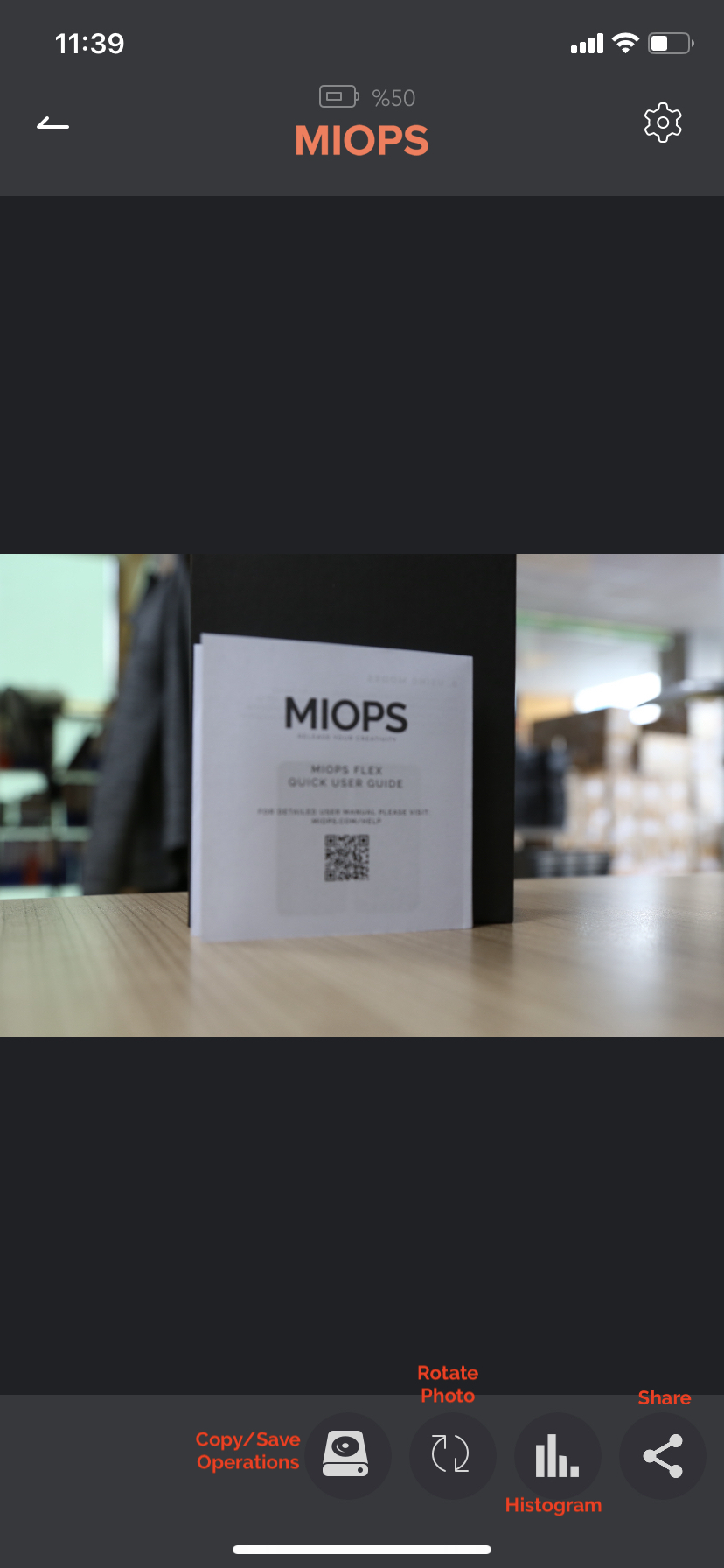 Copy/Save Operation: You can copy the photos to Flex, Delete from Flex or Save to Gallery of your smartphone.
Rotate Photo: You can rotate the photo counter clock wise.
Histogram: Shows the histogram of the photo.
Share: Open a Share dialog so you can copy, print or share your photo (this menu will vary according to your smartphone settings).