Timelapse mode is used to take time-lapse photos automatically. In this mode, you can define a custom exposure for the time-lapse photos. It has three parameters:
Interval: This parameter defines the duration between the starting points of each frame exposures. Please note that Interval value must be longer than exposure value.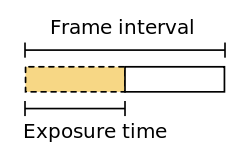 Important Notice: The interval parameter can be dynamically updated to a longer value during timelapse capture. This occurs when the duration of the photo capture and saving to the camera or Flex device is longer than the selected interval value.
Photo capture, memory saving or transfer to the Flex device varies depending on the following parameters.
- Data transfer speed of your camera through USB
- Read/write speed of your camera and the memory card in the camera
Frame:This parameter defines how many photos will be taken. You can set the frame number up to 65543. If you set the frame number to 0, this will mean that the time-lapse will continue until you stop it.
Exposure: This value defines the exposure value for each photo. You can select the exposure value from exposure list or set a custom exposure (if your camera is in Bulb mode and your camera support Long Exposure function).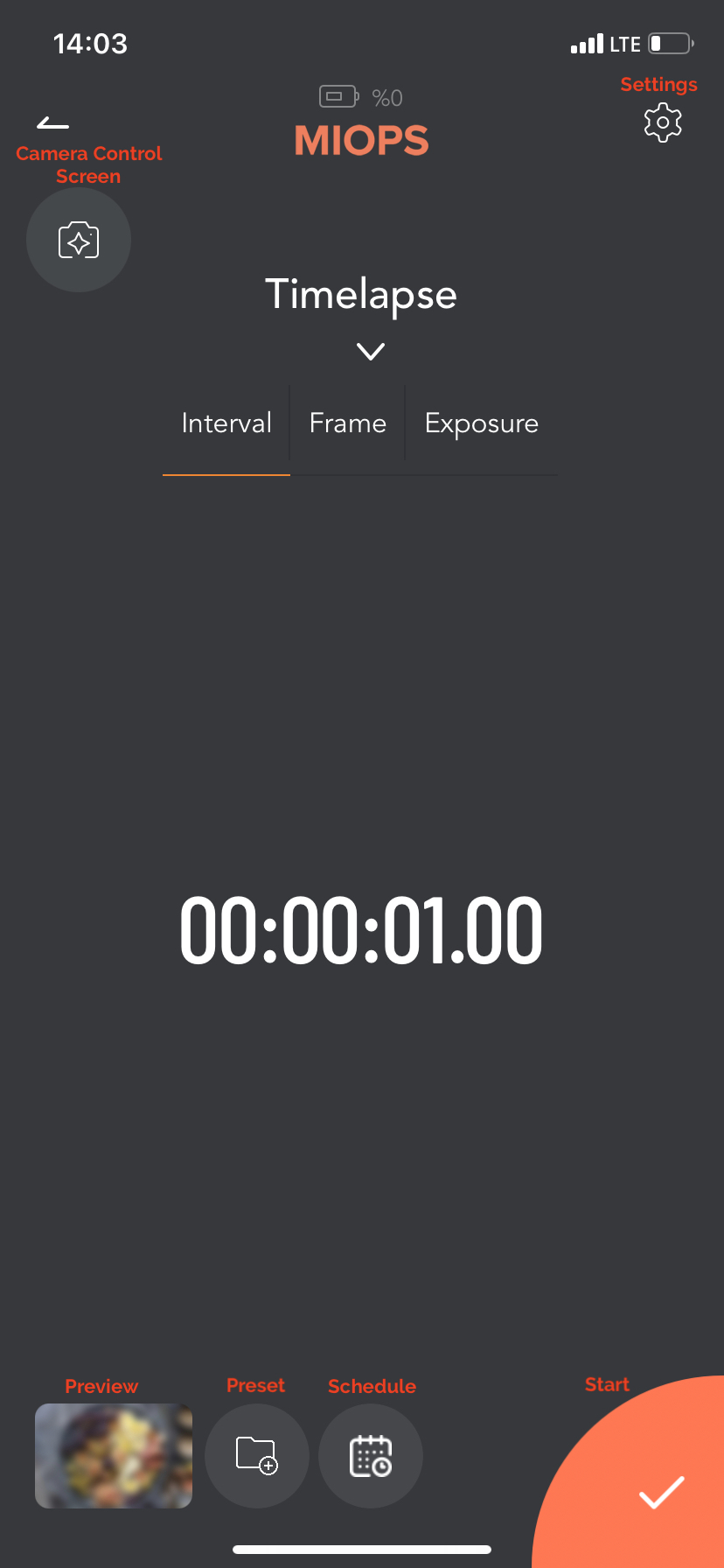 Preview: Goes to Timelapse gallery. You can view the photos taken in timelapse sessions.
Preset: You can save your settings by touching Preset button by entering a preset name.
Start: Start the mode.
Schedule: You can schedule your timelapse setup for a certain date&time using this screen.

Once you set the parameters and press start button, a status screen will be opened as below.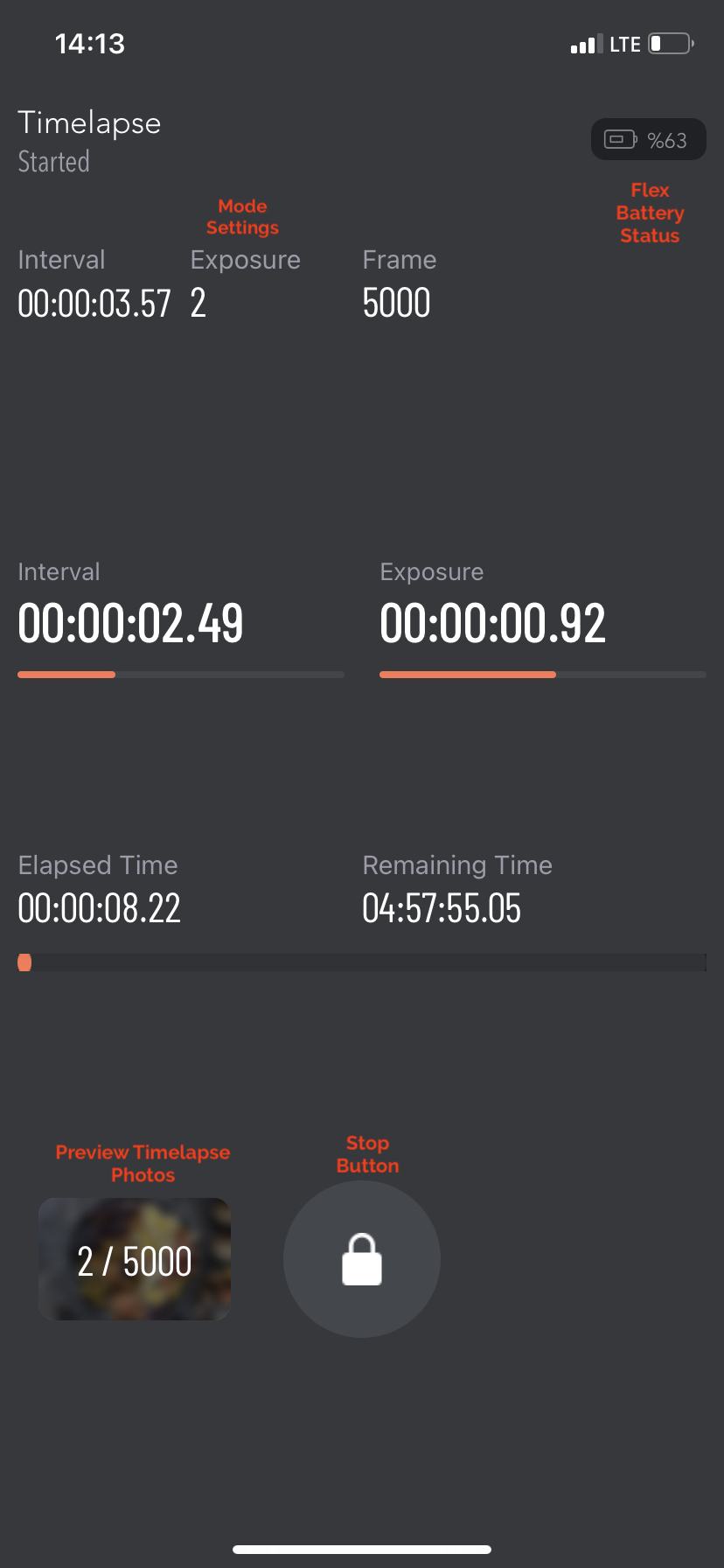 The Interval counter will show the interval value. Each time timer of the interval goes off, a photo with the exposure value will be taken. After the exposure is over the frame counter (you can see the number of photos in the Preview Timelapse Photo icon) will be increased by 1 and the interval counter will start again. This will continue until the targeted number of frames is achieved.
You can stop the mode by touching Stop button 2 times. When you touch first time, the lock will be opened and when you touch it second time, mode will stop.
Timelapse Preview
FLEX shows you a preview of your time-lapse video during the shooting progress. In order to see the preview of your timelapse just touch the Preview icon in the status screen. When you click this icon, gallery screen will be opened. You can see the photos taken in timelapse session. If you press the Preview button you can watch the preview of the ongoing timelapse session (only when enough photos are taken).