Welcome to the dedicated Photo Opportunities section, designed to ensure you never miss a chance to capture celestial marvels. With Sun Moon Expert's intuitive interface, you're always in the loop for upcoming photography events. Whether it's the awe-inspiring allure of a supermoon, the radiant glow of a full moon, or the rare splendor of galactic phenomena, our app empowers you to be well-prepared to seize these extraordinary moments.
Within this section, you can easily discover the closest dates for upcoming events, such as Super Moons, Full Moons, and Milky Way displays.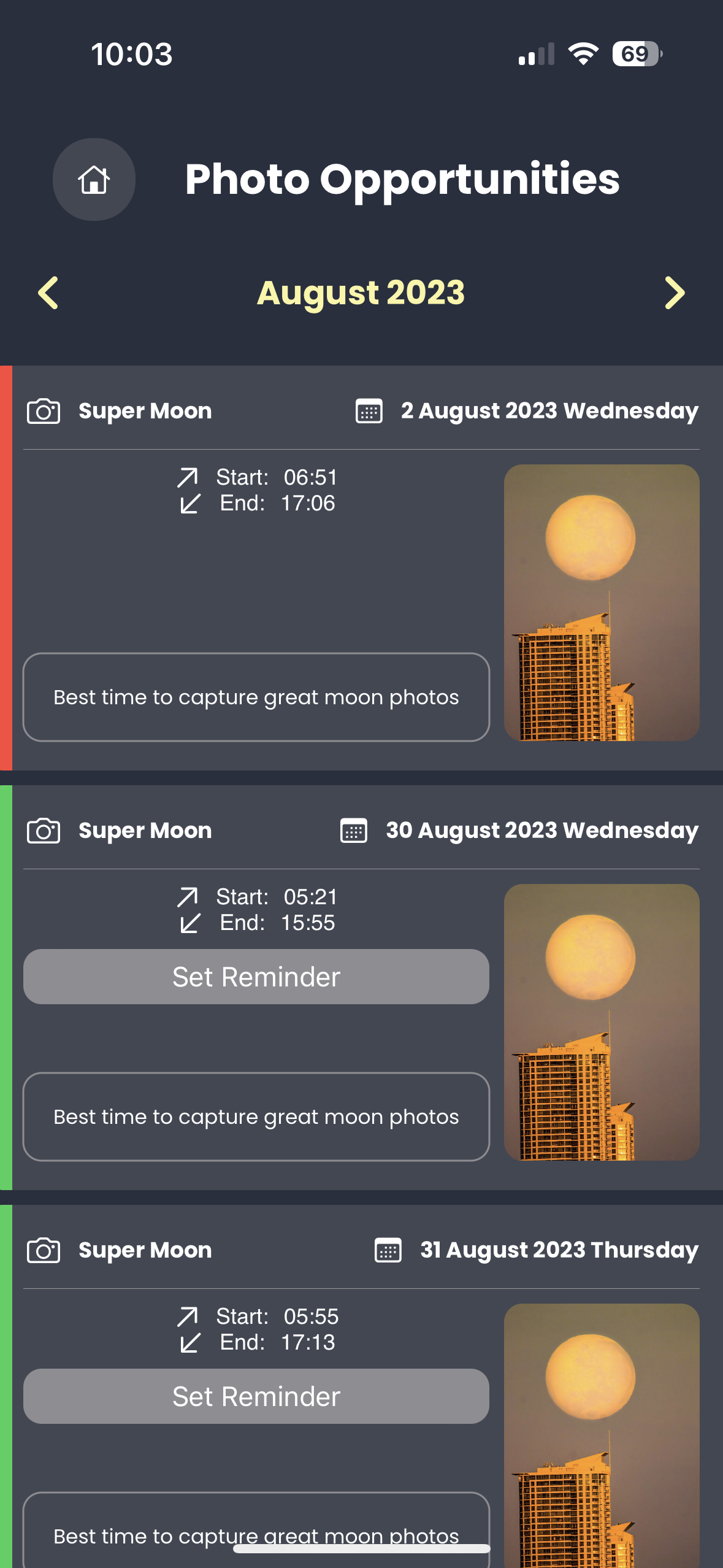 With a simple tap, set convenient Reminders for these events, guaranteeing that you're poised to capture these remarkable occurrences. Unveil the wonders of the night sky and never let a precious photography opportunity slip away with Sun Moon Expert's Photo Opportunities feature.