When you first open the Sun Moon Expert application, you will be greeted with a menu as shown in the image below.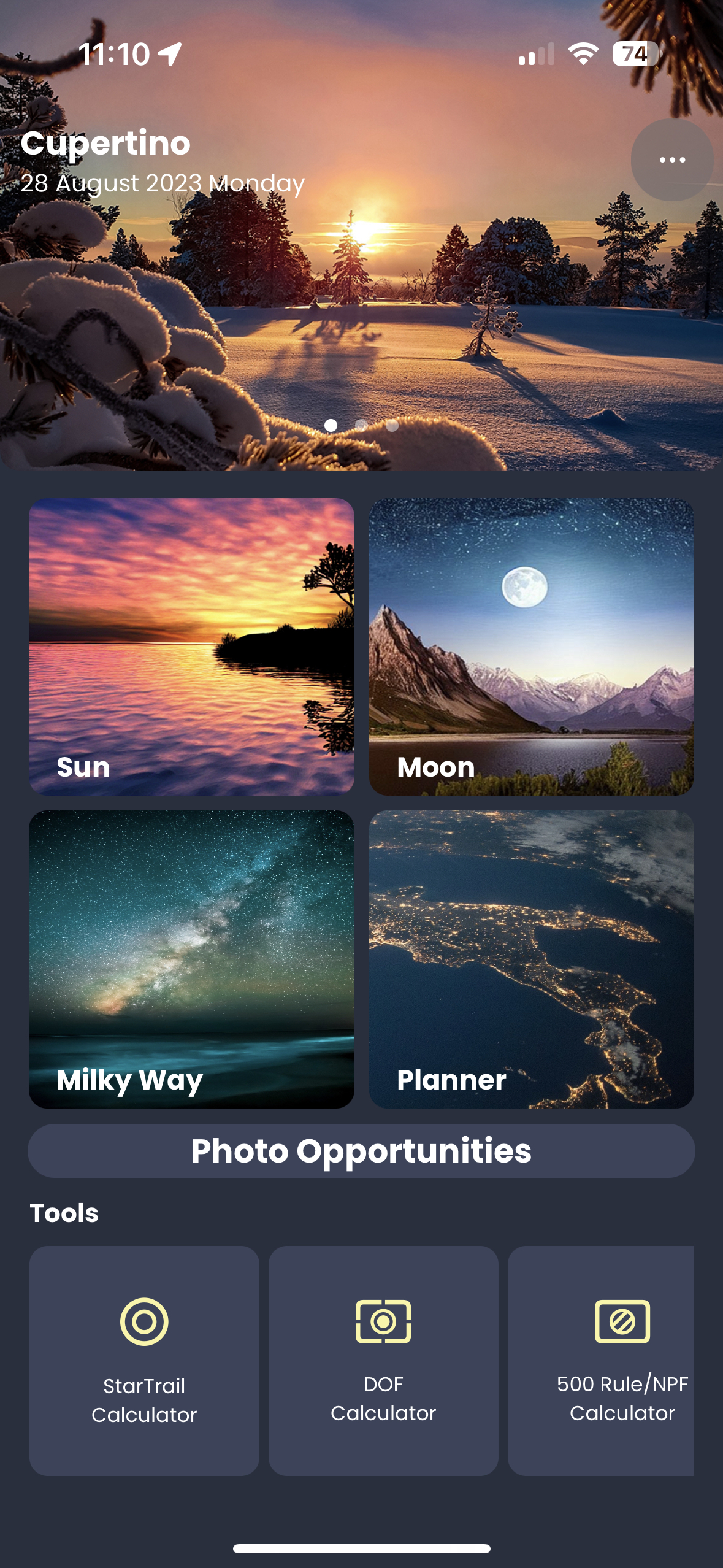 At the top of this menu, there is a sliding window. Within these sliding windows, you can access information such as the status of the Sun or Moon for the relevant location, informative articles, and more. By clicking on the three-dot icon located in the top right corner, you can access the Favorites, Events, and Settings menus.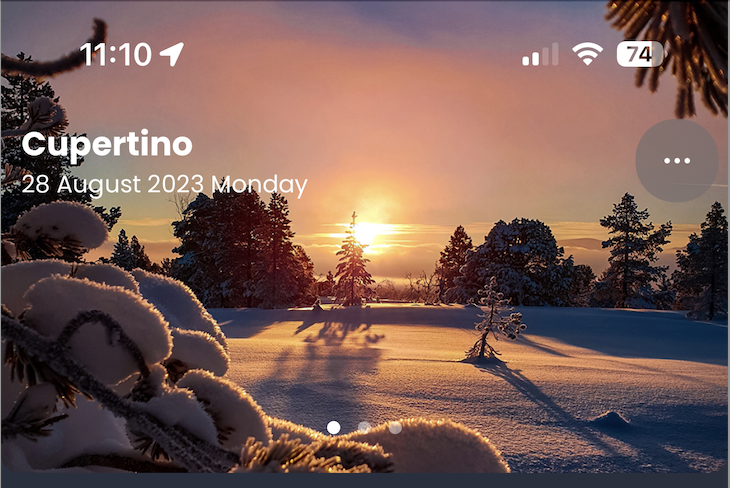 In the middle section, you will find icons for accessing the Sun, Moon, Milky Way, and Planner screens, which provide access to their respective features. Just below these icons, you can find the button used to access the Photo Opportunities screen. You can find detailed information about all these sub-screens in the upcoming sections.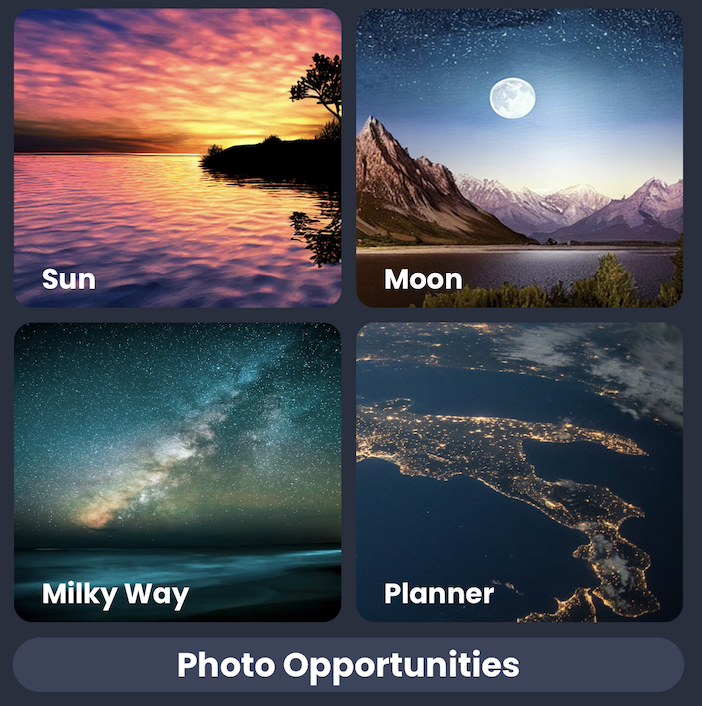 At the bottom section, there are various tools and calculators frequently used for photography. These are, in order, the Star Trail Calculator, DOF Calculator (Depth of Field Calculator), 500 Rule / NPF Calculator, ND Calculator (Neutral Density Calculator), and Timelapse Calculator.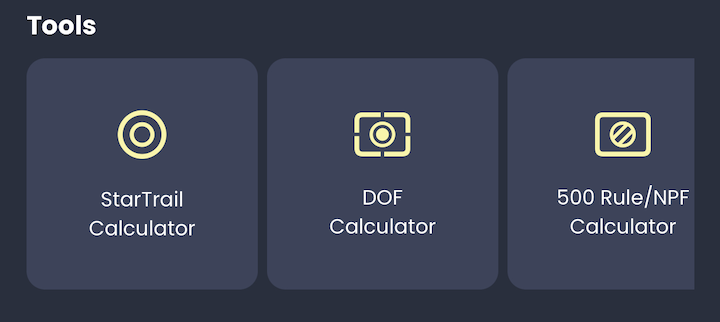 The Sun Moon Expert application provides crucial data to assist you in capturing the most stunning photographs and videos. It offers excellent tools and supporting features to aid you in planning your shoots. Let's delve into more details.