When you enter the Sun menu, you will be greeted with a screen as depicted below. On this screen, you can conveniently observe the following information:
Sunrise and Sunset: The times when the Sun rises and sets for the chosen location.
Sun Position (Azimuth & Altitude): The angular direction (azimuth) and height angle (altitude) of the Sun above the horizon.
Shadow Ratio: Information regarding the intensity of shadows, helping you understand lighting conditions.
Length of the Day: The duration between sunrise and sunset for the day.
Golden Hour / Blue Hour (You may need to click See All button): The time frames around sunrise and sunset providing ideal lighting for photography.
Twilight Phases (Civil, Nautical, and Astronomical)(You may need to click See All button): Different levels of twilight with varying degrees of natural light before sunrise and after sunset.
All these details are conveniently displayed to empower you with the information necessary for capturing exceptional shots.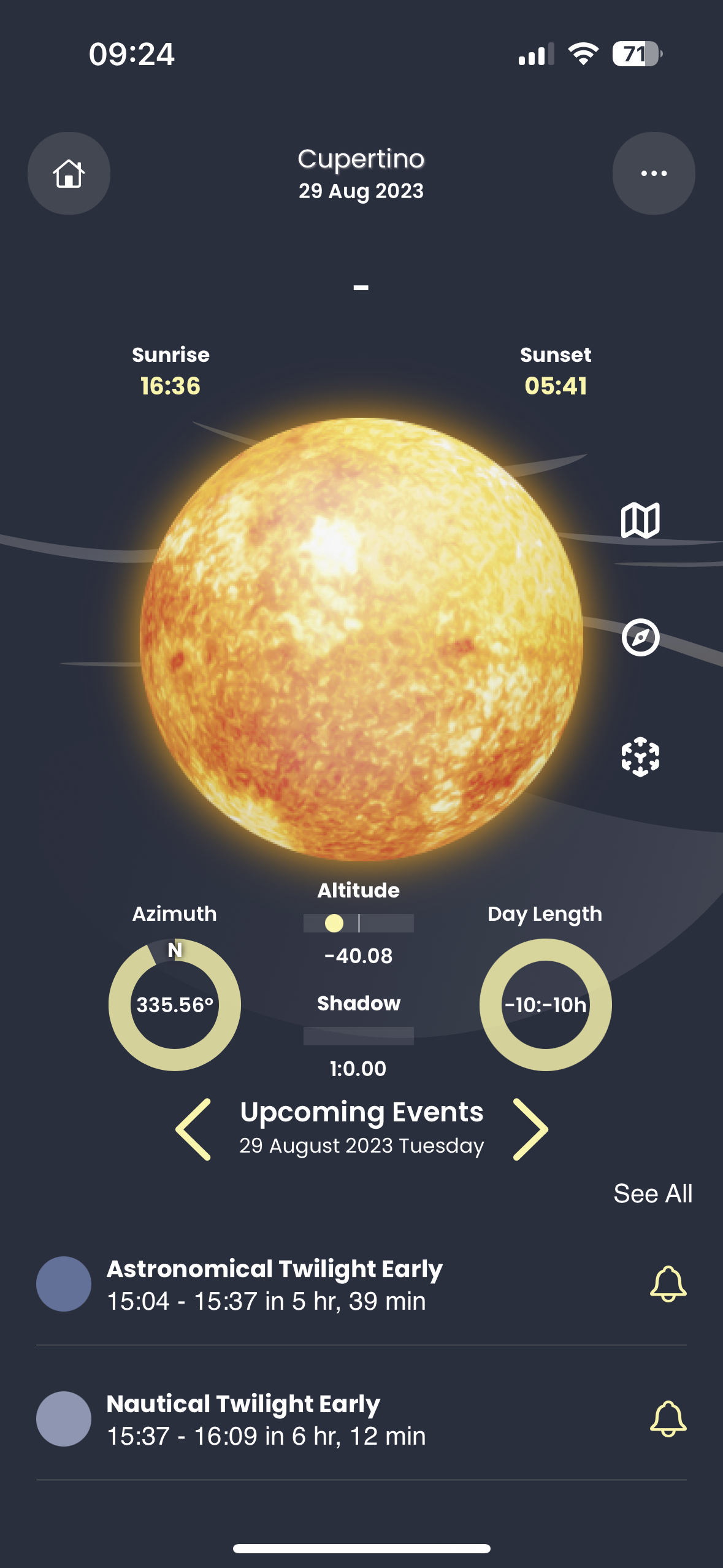 To the immediate right of the Sun icon, there are three vertically aligned icons. From top to bottom, these icons provide access to Map View, Compass View, and AR View. Through these screens, you can observe the position of the Sun from different perspectives, allowing you to visualize its location in various ways.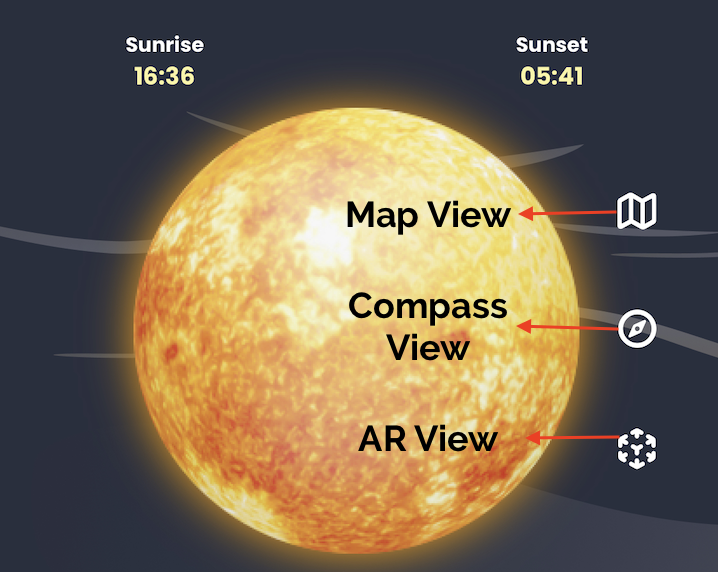 The Upcoming Events section displays the nearest events. To view the entire list, you can use the "See All" button.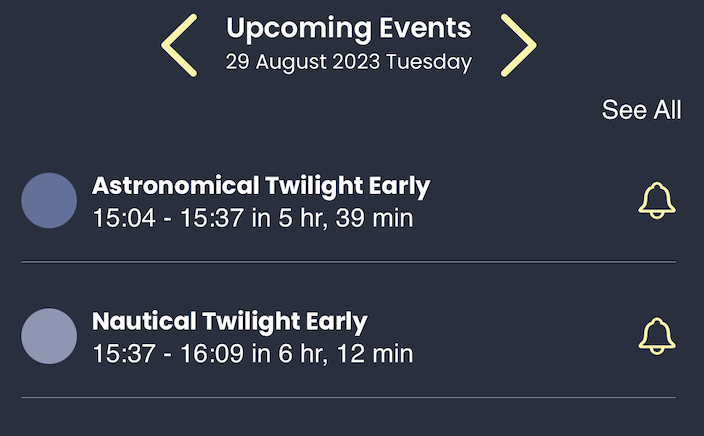 Upon clicking this button, a list view will open up, as shown below.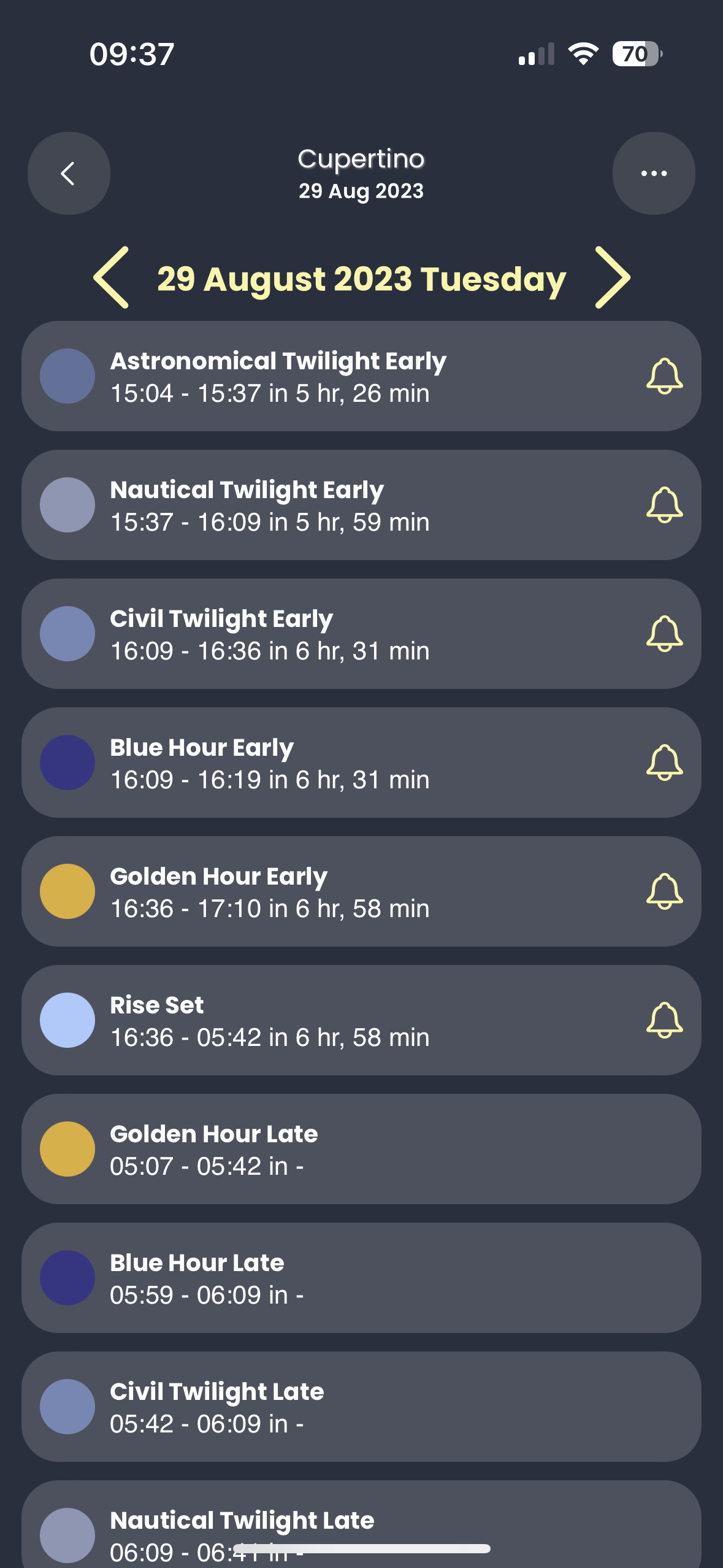 For events with Bell icon next to them, you can add a reminder for that event by clicking this icon.