When you enter the Moon menu, you will be presented with a screen as depicted below. On this screen, you can easily observe the following information:
Moon Rise / Moon Set: The times when the Moon rises and sets for the chosen location.
Moon Position (Azimuth & Altitude): The angular direction (azimuth) and height angle (altitude) of the Moon above the horizon.
Sunlit Portion: The illuminated portion of the Moon visible from Earth.
Moon Age: The number of days since the last New Moon.
Moon Phases: The different phases of the Moon's appearance in its monthly cycle.
These details are conveniently provided to assist you in planning your photography and capturing captivating images of the Moon.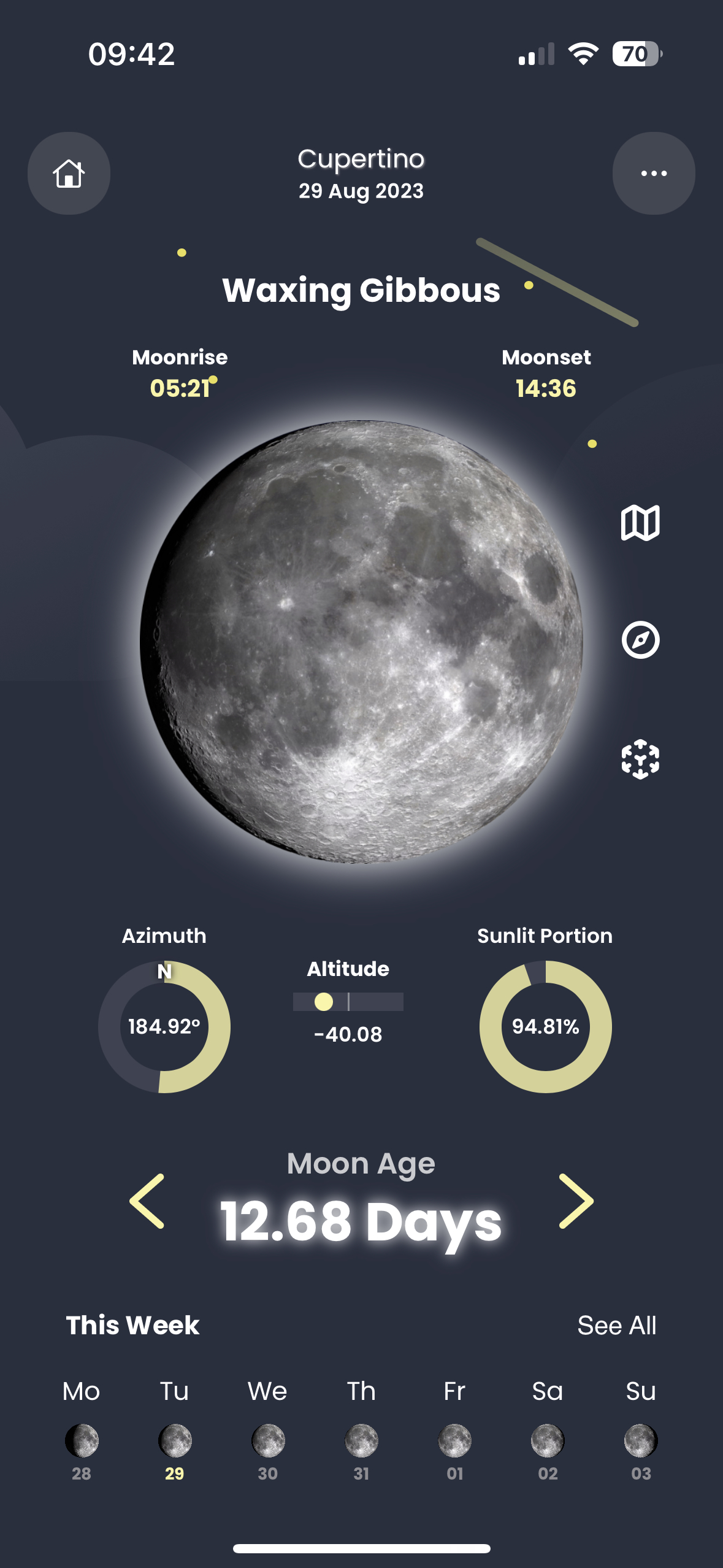 To the immediate right of the Moon icon, there are three vertically aligned icons. From top to bottom, these icons provide access to Map View, Compass View, and AR View. Through these screens, you can observe the position of the Moon from different perspectives, allowing you to visualize its location in various ways.
At the bottom section, you can also view the weekly Moon Phases. To access the monthly Moon Phase list, you can click the "See All" button.

When you click the "See All" button, you will be directed to a screen that appears as shown below. On this screen, you can view all Moon Phases on a monthly basis and set Reminders for specific events by tapping on a date. At the bottom, there is a menu allowing you to switch between the Calendar and Details tabs.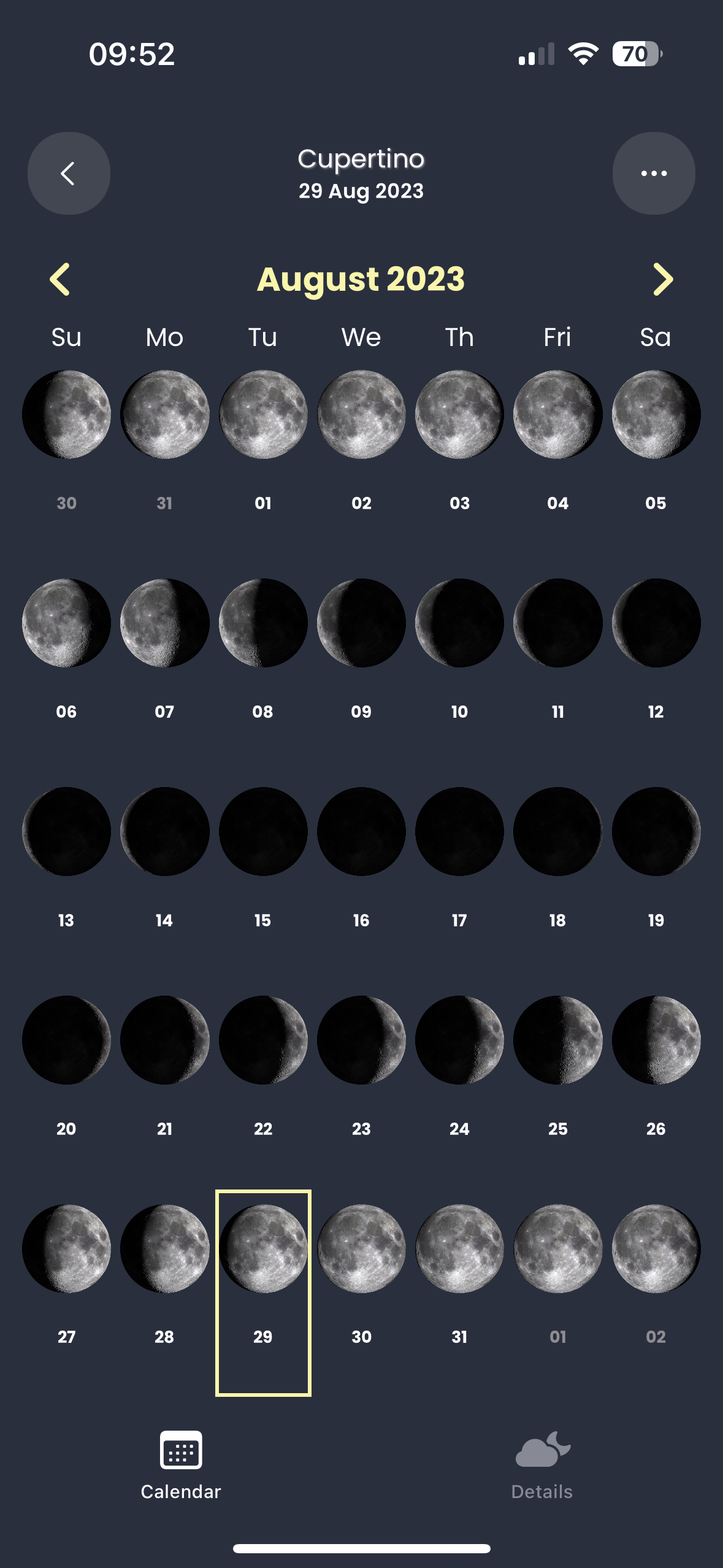 You can add a reminder for the relevant event by clicking on the moon phases shown on the calendar.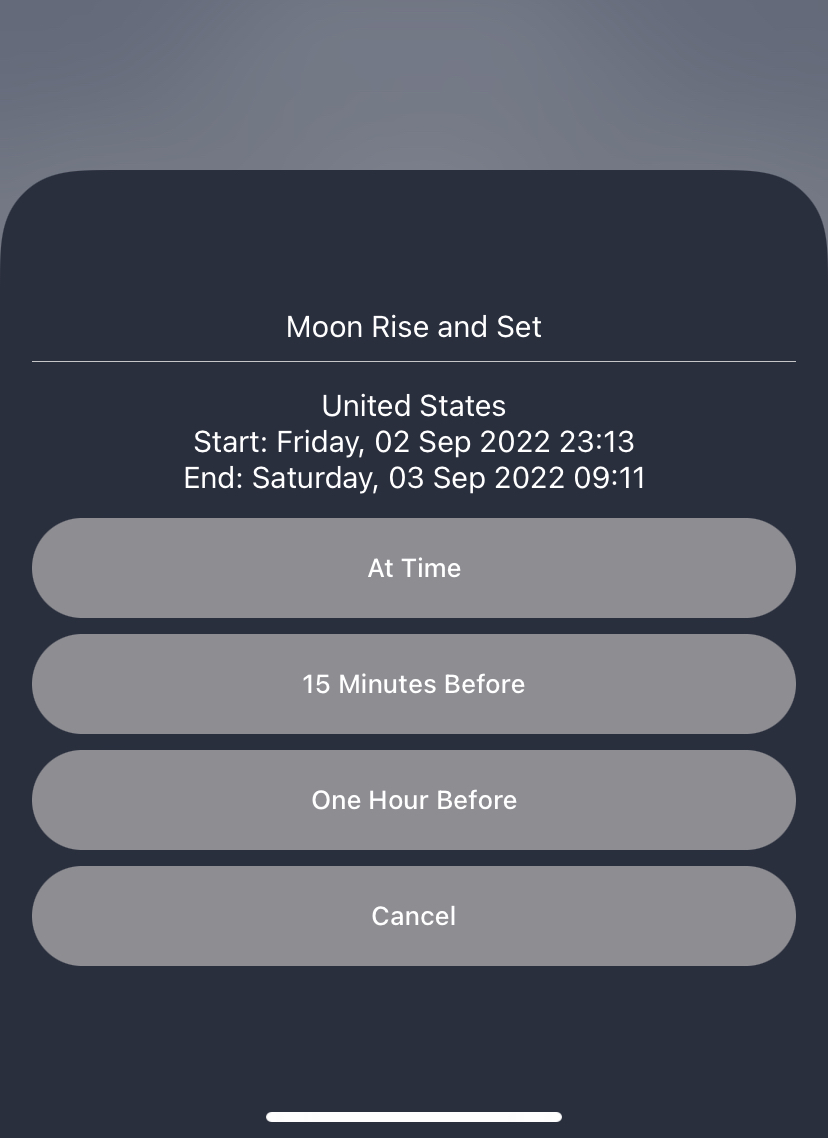 See All screen initially opens with the Calendar tab, but you can access the screen shown below by clicking on the Details tab. On this screen, you can view a list of the Moon's phases for each day of the month, along with its rise and set times and its distance from Earth.