Upon entering the Milky Way menu, you will be presented with a screen as shown below. On this screen, you can easily observe the following information:
Milky Way Date and Time: The nearest date and time when the Milky Way will be visible.
Milky Way Start: The time when the Milky Way becomes visible.
Max Elevation: The elevation value of the Milky Way's galactic center.
Moon Visibility: Indicates the brightness level of the Moon on that day. If the Moon is very bright, the visibility of the Milky Way might decrease.
Milky Way End: The ending time when the Milky Way will no longer be visible.
Azimuth & Altitude: The angular direction (azimuth) and height angle (altitude) of the Milky Way above the horizon.
Remaining Time: Indicates how many days are left until the date when the Milky Way will be visible.
These details provide valuable information for observing and planning photography sessions to capture the beauty of the Milky Way.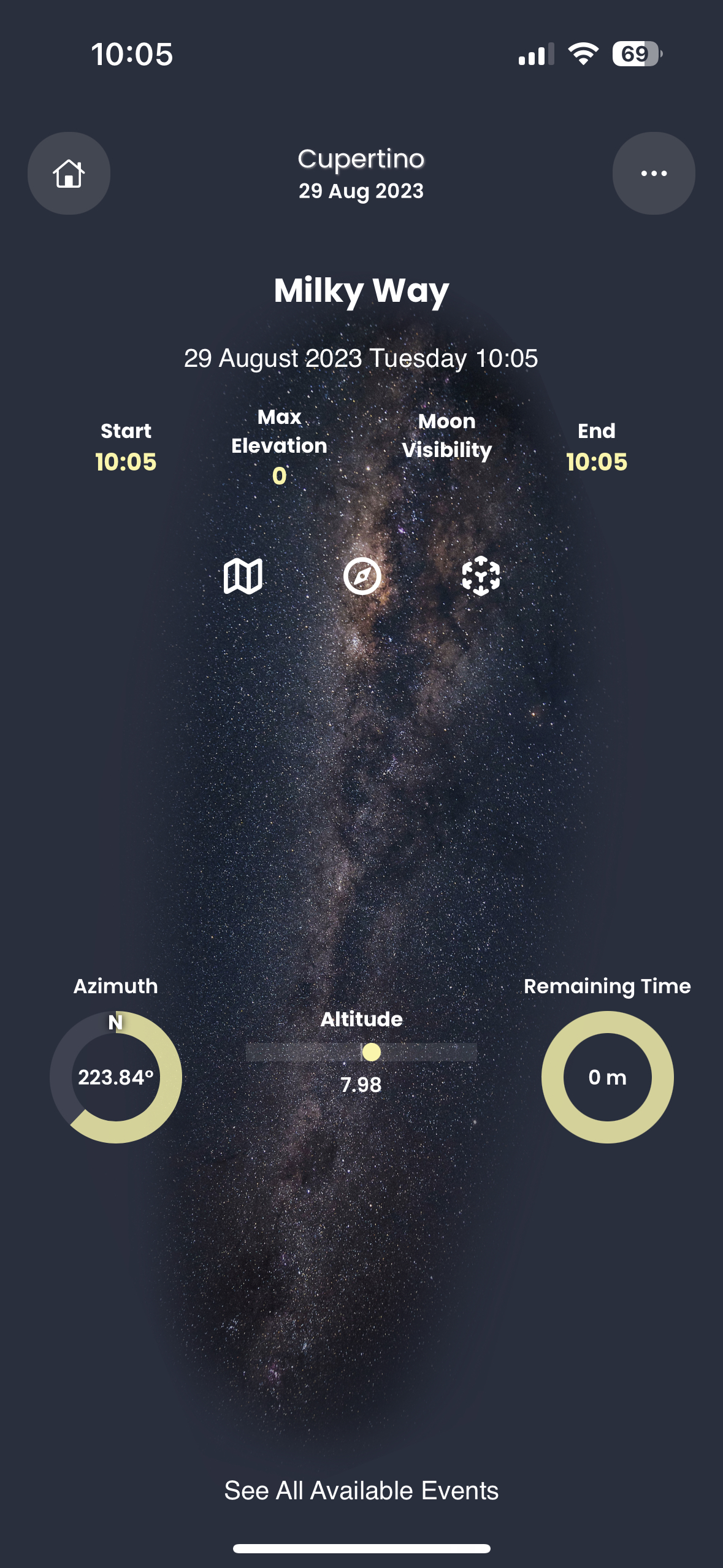 Just above the Milky Way view, there are three horizontally aligned icons. From left to right, these icons provide access to Map View, Compass View, and AR View. Through these screens, you can visualize the position of the Milky Way from different perspectives, allowing you to observe it in various ways.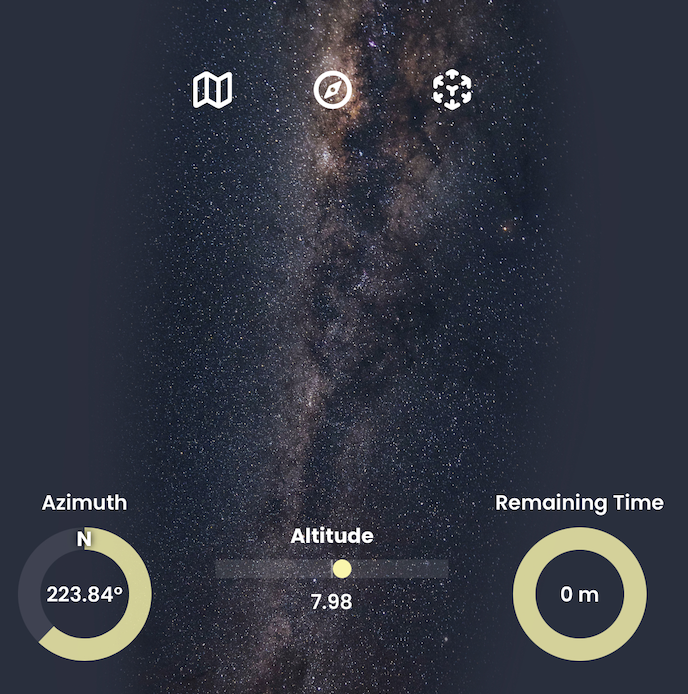 When you click on the "See All Available Events" text at the bottom, a list of all the dates and times when the Milky Way will be visible will be displayed. In this list, you can set a Reminder for a specific event by clicking on the Bell icon next to the desired event. This enables you to stay informed about and plan for upcoming opportunities to observe the Milky Way.